Manchester United owe the advantage they take going into the second leg of the Champions League last 16 second leg at Old Trafford against Real Madrid in the main down to a certain Spaniard.
Such is the status that accompanies becoming United's new goalkeeper, David De Gea has been firmly under the spotlight since making the move to Old Trafford in 2011.
A replacement for Edwin van der Sar, his mistakes in his first season contributed United failing to retain their Premier League crown, but when people criticised the keeper, Sir Alex Ferguson was quick to insist he would stick by the 21 year old.
And though De Gea looks to have improved, mistakes have left the former Atletico Madrid open to yet more criticism and speculation that Ferguson may be on the lookout for a replacement at the end of the season.
Ferguson has however been publicly defiant over his continued support of De Gea. Replacing Van der Sar was always going to be an impossible task for the Scot; the stalwart was as reliable as any in the club's history, and successful also, claiming four league titles and helping United to three European Cup finals.
Bringing in De Gea before Van der Sar retired could have been detrimental to the youngster's development, with Ferguson facing the quandary of leaving the Dutchman on the bench for the sake of gifting the youngster experience.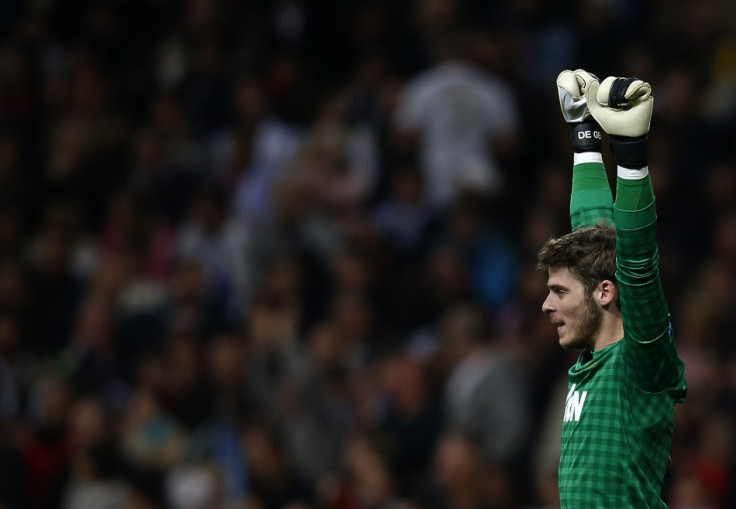 But equally, having waited until Van der Sar retired to sign a replacement, United lost a wealth of experience while also allowing De Gea little time to settle.
Having dismissed media scrutiny and taken the latter option, Ferguson brought De Gea into the fold knowing the 22 year old would take time to adapt to his role.
While elements of his game still need to improving; his handling of crosses in particular, his ability to keep United in the game last night against Madrid, was just a reminder of what he's capable of, and can do for many years at Old Trafford if his development continues.
Ferguson said of De Gea: "David was excellent and produced three or four really top saves. He's improving all the time.
"I'm pleased for the boy. This is a difficult place to come and we would have taken 1-1 before the game."
While one game shouldn't change the opinions of said critics, it's likely detractors will be kept quiet after seeing a glimpse of just why Ferguson, who has proven the footballing experts wrong many times, has placed his faith into this keeper to succeed.