David De Gea has the ability to be one of Manchester United's greatest goalkeepers, according to former star Gary Bailey, with the youngster finally starting to look the goods for the side after he made the move to England last summer.
De Gea was signed by Sir Alex Ferguson as a long term replacement for the retired Edwin van der Sar. At first the 21 year old struggled to adapt to the Premier League, but as the season wore on his performances improved, and the Red Devils came close to pipping cross-town rivals Manchester City to the title as a result.
And with De Gea still at a particularly young age for a goalkeeper, Bailey, who featured for United between 1978 and 1987, believes that he has many years to show why Ferguson had faith in the Spaniard last year.
"United are very well stocked; they've got three very good goalkeepers," he told the official United website.
"Ben Amos has had a couple of games and I've been very impressed whenever I've seen him play. Anders Lindegaard looked really solid and reliable until he picked up an injury last season, and David De Gea has got a lot of talent.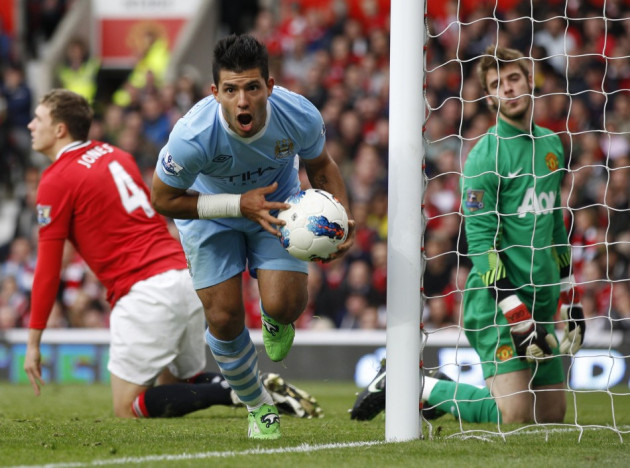 "David is still very young and will mature - which a goalkeeper needs to do quickly - but with Eric Steele and the manager working with him, he is potentially one of United's great goalkeepers. There could come a time where we're talking of him in the same breath as Schmeichel or van der Sar."
While Amos and Lindergaard were both hoping to find first-team experience in the face of van der Sar's absence last season, De Gea has been desperately trying to adapt to the English style of play after coming from Atletico Madrid.
And Bailey argued that the improvement that he showed in the face of a great deal of pressure last season would be very promising for United fans.
"De Gea is the one who has the jersey at the moment, and the important thing for him was that he showed a lot of improvement during the course of last season," he explained.
"In Spain strikers duck out of the way of the goalkeeper, but in England they almost look for an excuse to charge at you. It took him a little while to get used to that and understand it.
"He recovered very well under a lot of pressure, stood up, came back and earned the right to be first choice."