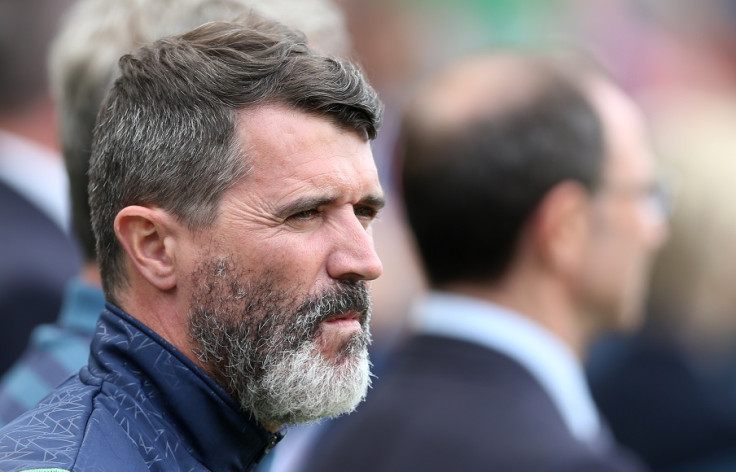 Former Manchester United midfielder Roy Keane believes that the Red Devils are still "some way off" from winning the Premier League title and Chelsea will begin the season as title favourites yet again.
United have spent heavily this summer and have addressed their problems across the field with quality acquisitions of Morgan Schneiderlin, Bastian Schweinsteiger, Memphis Depay, Sergio Romero and Matteo Darmian. However, their defence still does not exert much confidence, with Louis van Gaal set to deploy Daley Blind in a centre-back spot alongside Phil Jones or Chris Smalling.
Marcos Rojo is likely to slot into the team the moment he is available, but visa issues and his exertions in the Copa America have restricted his preparations, which could keep him out for the opening few weeks.
Moreover, Keane believes that United's pre-season win over over Barcelona is not a true reflection of their preparedness as they had a similar start last season when they won the International Champions Cup by beating Real Madrid.
However, the Daily Mail reports that Louis van Gaal has given David de Gea permission to leave United and the Red Devils have to invest in a new number one, who would also need some time to associate with the squad.
"United have gone away from what they were about; they are a bit like the late 80s, buying a lot of players thinking they will gel -- but it doesn't happen that quickly, as much as they'll definitely be stronger this year," Keane said, as quoted by ESPN.
"Van Gaal's had a full preseason this year. They've looked good from what I saw in preseason, but they had a good preseason last year too.
"I don't think the spine of United is strong enough, I still think they need a centre-half maybe. United will no doubt be better next year, they'll need to be stronger out of the blocks, but if I was a betting man, which I'm not, I'd still go with Chelsea," he added.
"Chelsea are the team to beat; with the strongest spine. I think they're after the boy [John] Stones too, and if they add him, if Chelsea players show the same hunger and desire they did last year, they'll win the league.
"Mourinho has good players, bloody good players. It looks like he's got a good spine to the team, John Terry, their goalkeeper, the couple of lads in the middle of the park, Diego Costa, [Radamel] Falcao and Eden Hazard too," the former midfielder concluded.