Manchester United legend Eric Cantona has expressed his desire to replace Sir Alex Ferguson at Old Trafford - but compared managing Manchester United to talking with deep sea creatures.
Cantona, one of the most famous players ever to represent United, is currently managing MLS side New York Cosmos, but says he would love the opportunity to return to the club where he became a global icon.
"I would say, 'United is special, of course I would do it', the former France striker told reporters.
"Today I'm with the New York Cosmos. But if one day there is an opportunity, why not? Like diving from here to the sea, watching, speaking to the fish, octopus, crabs, journalists."
However Cantona has urged Ferguson to remain at United indefinitely - despite the Scot's oft-repeated desire to retire within three years.
"Alex Ferguson is young, has so much energy, so much love of the game, so many things to give, more and more and more. And I love to watch them winning things and I want Ferguson to be manager for ever" Cantona explained.
"He's a winner, that's why he has won so many things. It's what is incredible with him, next game is like the first game of his career, and he gives you that - his passion, his love of the game, love of winning things,"
The former Leeds striker suggests it would be hard for anyone to reject the offer to replace Ferguson, and given an opportunity he would be happy to take the managerial role at Old Trafford.
Evra Claims United Better Than Manchester City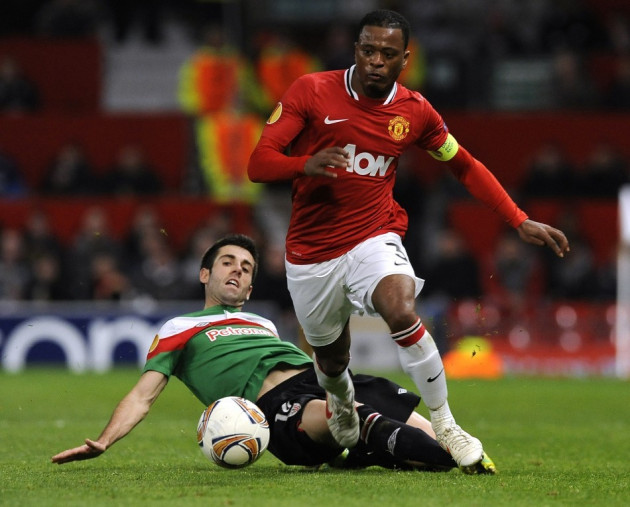 Meanwhile, United left back Patrice Evra has claimed the Red Devils are still the biggest club in Manchester, despite rivals City winning the league last season.
The France international also suggested failing to win trophies with his national side would be a failure in his career after a disappointing World Cup in 2010 and Euro 2012.
"We have always been Manchester's first club. The fact that they won the title last season changes nothing," Evra said, adding: "Above all, I want to win a trophy with my country. Terminating my career without a trophy with the national team would be a failure to me."