Ole Gunnar Solskjaer has revealed that Sir Alex Ferguson has had a massive inspiration over him as he looks to go further with his management career, with the former Manchester United star admitting it's a dream to return to Old Trafford.
Solskjaer won the league this week with Norwegian side Molde for the second time in the club's history and the second time in two years, and he did it in typical fashion as he sent on a super sub to score the winner and seal the domestic trophy.
While the 39-year-old takes the plaudits for taking his side to two league titles, he says Ferguson's influence at United helped him pick the players who were capable of going all the way.
"I learned from Sir Alex the value of getting in the right people," Solskjaer told M.E.N. Sport. "It was always said at Old Trafford that the best players are the best people. Players like Scholesy, Giggsy, the Nevilles, Becks, Denis Irwin, Roy Keane and Edwin van der Sar, they were all the best people and the best players.
"They had the qualities of recovering from failures and not getting too far ahead of themselves when they'd done well.
"I brought in players to Molde who are hungry. I've brought in players who don't want to stay with Molde for the rest of their careers. If they want to have ambitions of playing in the Premier League or the Bundesliga that is fine by me and Molde will benefit from those ambitions.
"I have a lot of young players here who I have known from when they were 13 when I had an Academy over here while I was at United.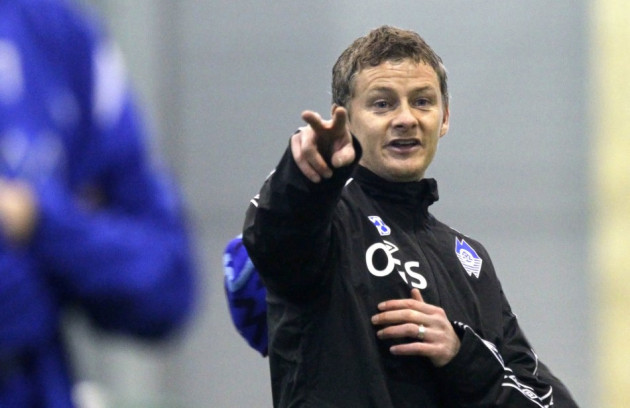 "You get to know their characters and personalities and you know the ones with the right mentality.
"It has to be a springboard for something bigger. I know that from my own experience. I got the chance to go to United because of that and I am not going to stop anyone having that right to improve themselves."
The biggest question on everyone's lips, possibly the biggest question in the history of the Premier League, will be who replaces Ferguson when he ends his managerial career, which began 38 years ago.
And after Solskjaer's success in Norway, he will no doubt be mentioned in the group of possible replacements, but the man who was one of the most prolific subs in his time at Manchester United has explained that though it's his dream to one day manage at his old club, he isn't considering it a real possibility just yet.
"I have been asked that question and answered that question hundreds of times," Solskjaer explained. "I'm not thinking I am ready to do this [be United's manager] and I am not thinking it will happen one day but you have to dream.
"Sir Alex Ferguson always taught us to have big ambitions and big dreams. I am not naive enough at this stage to think I can do that job but every player who has played for Manchester United and has become a coach or manager or has ambitions that way would want to have that opportunity one day. You never know what is around the corner.
"I have never hidden the fact I want to be a manager in the Premier League one day. The time will come. I don't doubt that."