Manchester United look set to lose Paul Pogba, with the youngster close to signing a deal with Juventus, club chief Giuseppe Marotta has revealed.
The Italian outfit have long been in battle with the Red Devils to secure Pogba's signature, with money and game time believed to be behind the playmaker's decision making over his future.
And though on many occasions United boss Sir Alex Ferguson had said he wanted to keep Pogba, Juventus have now revealed that talks are well advanced for the 19 year old.
"We have lured [Pogba] away from Manchester United. We respected the rules," Marotta told Corriere dello Sport, via the Daily Mail.
"Pogba, for his own reasons, didn't intend to renew [his contract with United]. We informed the club and we are now waiting for an answer. Talks are well advanced."
United faced a particularly up-hill battle for Pogba after Paul Scholes signed to stay on at Old Trafford for another season; while the Frenchman was seen to be a long-term replacement for the stalwart, his presence now looks to have limited Pogba once more.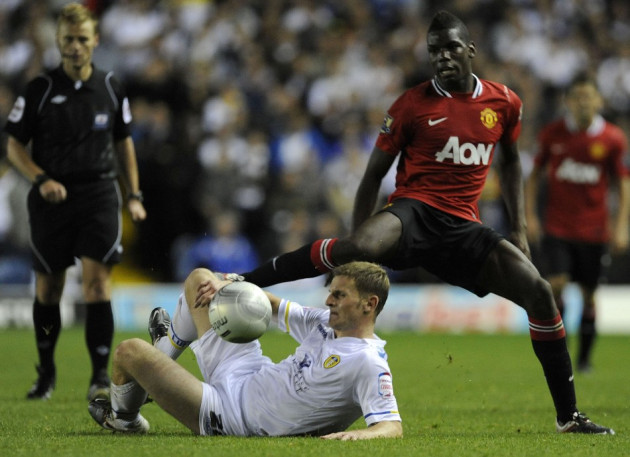 Juventus won the Serie A title last season and are back on the up after being severly punished for match fixing. The side are now looking at Champions League football, and have been connected with some big names in the lead up to the summer.
But Marotta insists that he is not looking at sought-after target Mario Balotelli, while Edinson Cavani, who has insisted he wants to stay at Napoli, will have his wishes respected.
"We have never thought about Balotelli. He doesn't fit the profile we are looking at, a profile which isn't based solely on technical ability," he explained.
"Cavani? You always have to consider the wishes of the clubs which own the players."
United have already signed playmaker Shinji Kagawa in this summer transfer window, and are clearly looking at beefing up their midfield as Darren Fletcher continues to recover from illness.