Ferdinand Set to be Offered New One-Year Contract by Manchester United
Sir Alex Ferguson has admitted that he sees no reason why Rio Ferdinand cannot continue to play at the very top level for another two of three years.
Ferdinand has entered the final 12 months of his contract and has been involved in a falling out with Ferguson over his decision to not wear a 'Kick It Out' t-shirt before the game against Stoke at the weekend.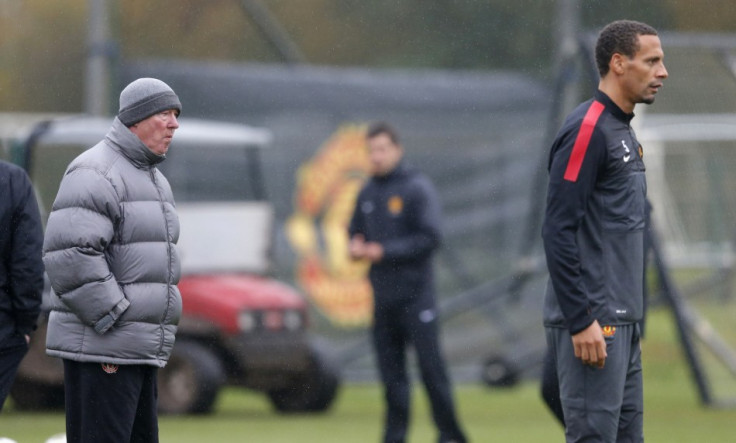 However, this was reportedly just down to a breakdown in communications and it seems as though Ferguson is determined to keep the centre-back at the club for many seasons to come.
"Rio can play for two or three years," Ferguson told Sky Sports. "He has different issues from Paul (Scholes) or Ryan (Giggs) in terms of injuries over the last couple of years.
"He is not as quick as he was but that is not a big problem because his experience is important. He is still a great footballer and, even at 33, there is no reason why he can't stay on.
"We have always adopted that policy of offering one-year contracts, so we will see as the season progresses. I didn't even realise his contract was up. You are making me panic."
Ferdinand has made more than 400 appearances for Manchester United since joining the side from Leeds all the way back in the summer of 2002.
Despite being overlooked by England manager Roy Hodgson, Ferdinand is still a vital member of the Manchester United first team and is one of the first names on the teamsheet when fully fit.
Ferdinand turns 34 at the start of November and may have lost some of his pace, but his understanding of the game makes him one of the top defenders in the Premier League.
While the former West Ham defender is clearly wanted at the club for the forseeable future, he will only receive a one-year extension as this is the policy of United for players over the age of 30.
© Copyright IBTimes 2023. All rights reserved.