Bryan Robson believes that Manchester United youngster Tom Cleverley is set for a great year with both his club and country, after suffering from injury setbacks last season.
Cleverley returned to the Red Devils after a loan spell with Wigan last summer, and quickly settled into the first team line-up, but ligament damage and an ankle injury held him back over the course of their campaign.
But Robson believes that as United start to prepare for the next season, and take aim at cross-town rivals Manchester City to take the title back, Cleverley will finally have his chance to show how valuable he is for the squad in the long-term.
"For me, this is a big season for Tom Cleverley," he told the United website. "He did have a lot of injuries last season but this year has to be the year where he rallies and proves himself to be a Manchester United player. So it is going to be a big year for Tom."
United have faced a big challenge in their midfield over the course of last season, with Paul Scholes providing much-needed support as Darren Fletcher suffered from illness towards the end of last year.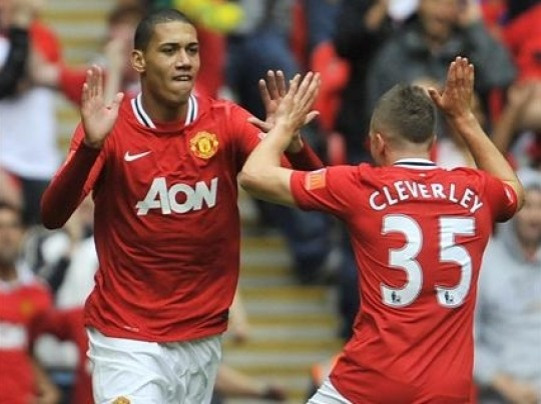 And with Ryan Giggs and Michael Carrick continuing to star in the midfield alongside Scholes, Robson believes that the club shouldn't let the hype surrounding their problems in the middle of the park get to them.
"I still think we've got enough quality in the midfield area," he explained. "Although people are talking about it, Michael Carrick had a terrific season last year.
"Unfortunately, because of the illness to Darren Fletcher, we probably could do with somebody to replace Darren at this moment in time.
"Everyone has got to keep their fingers crossed and maybe he can get over the illness and come back because that would be a major boost for the club. So let's hope that happens."
United confirming the signing of Shinji Kagawa will no doubt boost their midfield, and with the club continuing to be connected to players such as Christian Eriksen, Sir Alex Ferguson could be hoping to continue to build on the squad in preparation for August.