Manchester United have signed Rafael da Silva on a four year deal with the club, while twin brother Fabio da Silva will make the move to QPR on a season-long loan.
The da Silva brothers joined the Red Devils in 2008, and both have has mixed success with the club since.
But Sir Alex Ferguson clearly sees potential in the pair, and while Rafael is still looking at the prospect of playing for United next season, Fabio will head to the same club as where Federico Macheda spent time at for a few months this year before he endured a season-ending ankle injury.
For Rafael, the 21 year old couldn't be more delighted to have committed to United for the long term.
"I am so happy to sign a new contract," he told the United website. "I love playing for Manchester United, there is a great team spirit here and a real desire to win.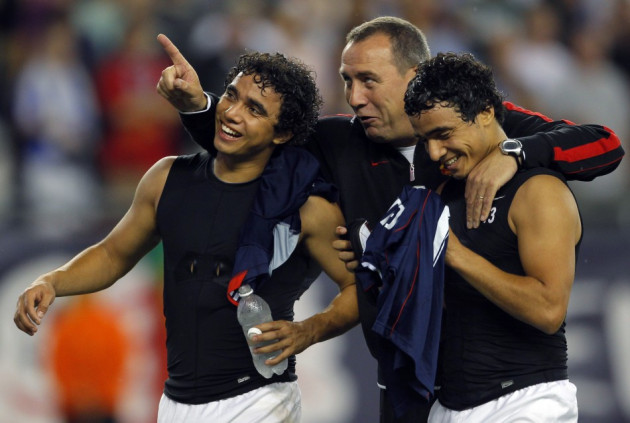 "My time here has been unbelievable; winning two league titles, a league cup and a Club World Cup has made me hungry for more trophies.
"I would like to thank Sir Alex for his belief in me and I would also like to thank the fans for their support."
Ferguson also described the right back, who will be separated from his brother for the first time in his professional career, as a 'joy to watch'.
Meanwhile, Fabio has also insisted that he is excited about making the move to QPR on a temporary basis, with the full back telling the QPR website: "I'm so happy to be here. This loan is so important for me in terms of my career. I want to play as many games as possible here. I want to play well and win games as well.
"It's a good move for my career and for my confidence. Sir Alex Ferguson said that I'd enjoy it here and told me to play as many games as I can. I know that QPR is a Club with great history. I read about the history and that's why I'm here."
QPR will be fighting hard to better their position of 17th in last season's Premier League table, and will be hoping that Fabio is on form to assist the side in setting themselves up in the mid table at least.