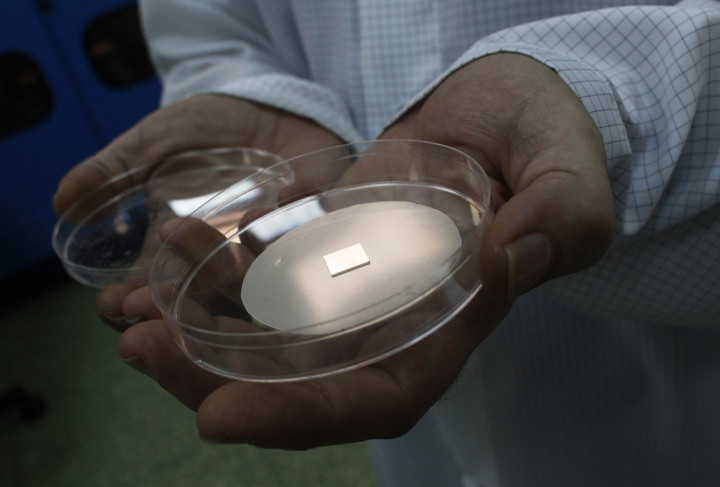 A "game-changing" £60m science facility at the University of Manchester will be built by 2017, the Chancellor George Osborne has announced.
Graphene, which was discovered in 2004, is a 2-D material that is one atom thick and 200 times stronger than steel.
The Graphene Engineering Innovation Centre will be partially funded by £15m ($24m, €18m) from the Higher Education Funding Council for England's UK Research Partnership Investment Fund, £5m, from Innovate UK, formerly the Technology Strategy Board, and by £30m from the Abu Dhabi-based renewable energy firm Masdar.
The University of Manchester said additional funding for the centre and its programmes will be provided by other research funds and institutions.
The facility is designed to allow for the acceleration of applied research and development in partnership with other research organisations and industry.
"The world-leading knowledge base is here in Manchester, and to harvest this knowledge for the benefit of the economy and society more widely, urgent infrastructure facilities are required," said Professor Colin Bailey, vice-president and dean of the faculty of engineering and physical sciences at the University of Manchester.
The university said the GEIC facility will also stimulate the commercial redevelopment of the North Campus, creating a cornerstone for "graphene city" and will enable a wider diversity of materials to be developed.
"Scientific innovation is at the heart of our long-term economic plan and this investment shows we are delivering," Osborne said.
"Graphene is potentially a game-changer – its properties make it one of the most important commercial scientific breakthroughs in recent memory.
"It presents tremendous opportunities with the potential to provide thousands of jobs and billions of pounds of further investment."