Manhunt underway in Palermo after homeless man burned alive outside soup kitchen
The attack has been described as 'pure barbarism' by the mayor of Palermo.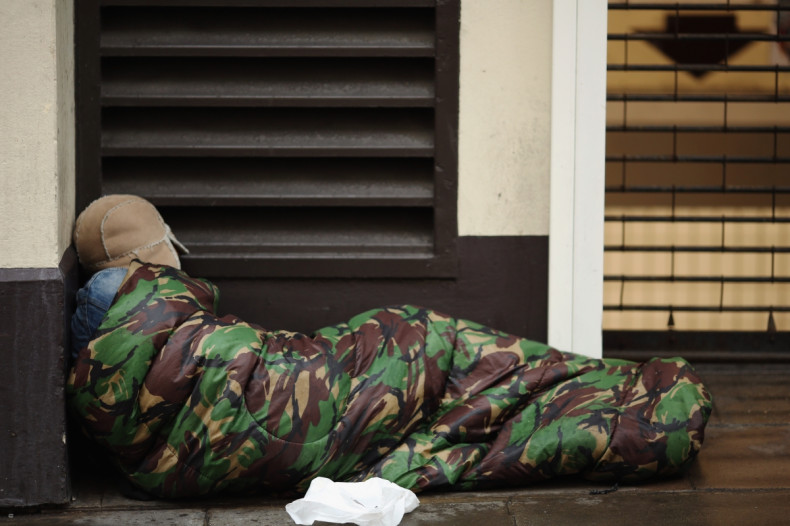 Police on the Italian island of Sicily are hunting a killer who burned alive a homeless man who was sleeping outside a soup kitchen.
The assailant is believed to have thrown a bucket of flammable liquid over the victim before setting him alight on his makeshift bed on Saturday (11 March) shortly after midnight in the city of Palermo.
The homeless man, named locally as 45-year-old Marcello Cimino, is seen wriggling and moving, before the killer launches at him with some kind of flame.
Cimino instantly goes up in a ball flames with the horrific attack on the innocent man caught on CCTV cameras positioned nearby.
The video has been published online by Italian newspaper La Repubblica.
The newspaper said Palermo's mayor Leoluca Orlando responded to the shocking killing by saying: "We are troubled by such brutal violence and hope that the perpetrators will soon be brought to justice and tried for an act of pure barbarism."
Police are now hunting the hooded killer who caught his trousers alight as he threw the liquid over Cimino.
It was reported by Sky News that Cimino's screams of pain were heard by people nearby but by the time emergency services arrived he was dead.
Police reportedly worked through the night trying to find evidence of flammable liquid nearby and are treating Cimino's death as murder.
The victim's sister told La Repubblica how the father-of-two ended up on the streets after splitting up with his partner.
"He was a good person," she said according to the newspaper. "The killer is not a human being."
According to reports from the city say that Cimino may have rowed earlier in the day with shop owners.
One firefighter told La Repubblica: "Marks from the flames have blackened the walls up to the ceiling. This is compatible with the presence of flammable liquid."