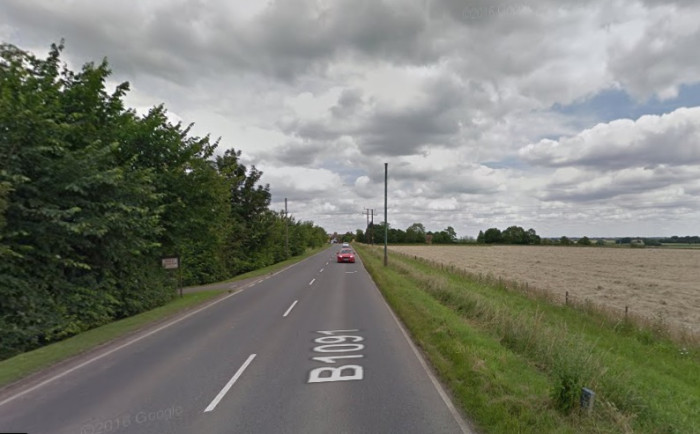 Police in Cambridgeshire are seeking a suspect after a hit-and-run near Yaxley in which two young men died. A man believed to be in his forties abandoned a BMW and fled on foot. Police are connecting the tragedy to a bizarre incident in which a home nearby was broken into and £100,000 ($122,392) in a suitcase buried in a garden.
The hit-and-run happened on the B1091 between Yaxley and Farcet in a rural area 6km south of Peterborough. Police were called just after 11.10am GMT today (3 January) and an air ambulance was called, but both victims died at the scene.
The BMW was abandoned and the driver fled on foot. A police helicopter and sniffer dogs have joined the search.
Shortly afterwards, a man broke into a home in nearby Shackleton Way and a briefcase containing £100,000 was found buried in the garden. Police are linking the two incidents, the Daily Mirror reported.
In a statement, Cambridgeshire Constabulary said: "Officers were called at 11.12am to reports of a collision involving two pedestrians and a BMW. The air ambulance attended the scene but sadly the two men died. The men, believed to be in their late teens to early twenties, have not yet been identified and officers are trying to trace their next of kin.
"The driver, believed to be in his 40s, left the scene on foot. The police helicopter and dog unit assisted with a search of the area but the driver is still outstanding. Investigations to trace him continue. The road is currently closed in both directions and is expected to be closed for some time. Motorists are asked to avoid the area."
The statement continued: "Police are also looking at whether a call from a member of the public reporting a man entering their home is connected to the incident and the discovery of a briefcase containing a quantity of cash which was recovered in the area."
Anyone with information is asked to contact police on 101 or Crimestoppers, anonymously, on 0800 555 111.