John Nelson was one of the City's most tip-top of merchant bankers, having worked for Kleinwort Benson, Lazard, Credit Suisse First Boston and JP Morgan Cazenove during his long career. He's done hundreds of deals with more corporate bosses and bankers around the world than most of us have had hot dinners and must have seen some pretty sharp practices.
Unusually for a merchant banker, he's run businesses too, having been deputy chairman of Kingfisher, chaired property giant Hammerson and is now chairman of Lloyd's of London, the world's biggest insurance market.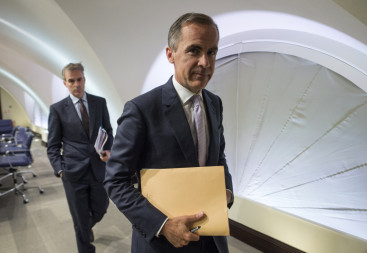 So when Nelson stood up, as he did this week – at his market's annual dinner – to warn business leaders that their bad behaviour is dangerous for society, you know trouble is afoot. His distinguished guests, including governor of the Bank of England Mark Carney, were told "there is a lack of trust in business – big business in particular – and this is leading to mistrust in capitalism". This mistrust, he added, which was fuelled by the 2008 banking crisis, continues today and is being fed by a steady diet of serious corporate irresponsibility such as the latest VW scandal.
What's more, this "trust deficit" has serious implications – not just for the City – but for society as a whole. He said: "It seems to me that businesses around the world are not taking the warning signs seriously enough. Not all businesses, of course – many are doing excellent work – but the argument that a combination of mainstream policies and free market economics is the best way to support wealth creation and investment in public services has not been made."
The Lloyd's boss went on to ask some blunt questions too: are businesses putting the interests of customers first? Are the extreme levels of executive pay justified at a time of growing inequality in many countries around the world? No, not always, was his clear answer.
Quoting the father of capitalism, Adam Smith, he said: "A nation is not made wealthy by the childish accumulation of shiny metals, but it is enriched by the economic prosperity of its people," adding that perhaps Smith should have said "all its people".
Anti-business bashing
Punchy stuff. What amazes me is that Nelson's speech wasn't given more of an airing in the media as the press loves to lap up any anti-business bashing, particularly as the VW scandal and the daily revelations emerging from Glencore only serve to prove his point.
That he is chairman of Lloyd's, an institution that has been through its own scandals which nearly broke the market, only added to the piquancy of his arguments. And Nelson has some history in shooting from the hip.
In an interview with me a few years ago, he expressed similar misgivings about the culture of greed that overtook the City, saying: "I've got to be careful what I say as I've many friends still in banking but there's no question that there was a serious, searingly serious, cultural problem with risk in the whole of the banking community – not just investment banking. Some of the incentives being offered to senior management were excessively outrageous, leading to egomania on the part of many."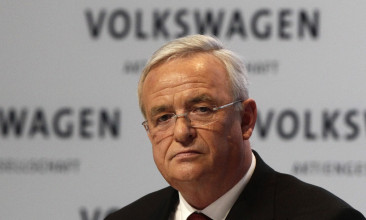 Can't be clearer than that. What, then, should business be doing to get back the public's trust, to show capitalism does work for all? Well, Nelson wants business to return to its true purpose: providing its customers with the best possible service – in a way that they want – and with integrity – generating trust. He said: "Businesses must adopt the right culture with the attributes and structures that will enable them to fulfil their potential to society."
He's spot on and his peers would do well to listen to him and start by being more accountable. If capitalism is about skin in the game, then those who mess up shouldn't be allowed to walk away with flesh they haven't earned. For starters, former VW boss Martin Winterkorn should not be allowed to walk away with a €28.5m (£21m, $32m) pension pot or a €3.2m payoff, as being mooted.
Winterkorn, who in 2014 was one of Europe's highest paid executives with a package of €16m, combining bonuses and loyalty payments, claims he knew nothing about what was going on in VW's laboratories, where they came up with the so-called "defeat devices", or any "wrong-doing" on his part.
That's no excuse at all; being the boss of a big corporation such as VW means you should know what's going on. If you don't, you are not running the company properly. Simple as that. If executives want skin in the game, they have to earn it. When executives mess up, they should be given only the bones. If they don't play by the right rules, then the game will be up.
---
Margareta Pagano is a business journalist who writes for the Independent and the Financial News. Follow her on Twitter @maggiepagano.
---