Two 19-year-old University of Washington students have started a rather unique new business – offering a home delivery service for weed that can be ordered using an app called Canary.
Josiah Tullis and Megh Vakharia pitched their idea to a start-up conference hosted by TechCrunch, and although the duo were not even old enough to be in the 21+ venue, investors and driving companies working with apps like taxi service Uber are now fighting to invest in their venture.
"The easiest way to explain it is that it's Uber for marijuana," Tullis told local Seattle TV station KIRO 7.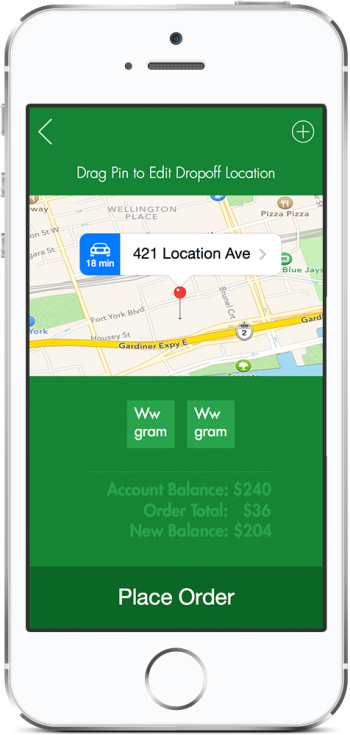 "We had to have a 60-second pitch and we were pitching around 800 or so people. And we ended up winning audience choice!"
Before you get too excited though, the service isn't open to just anyone who wants to smoke weed – you have to prove that you have been registered for medical marijuana and present a special photo ID card when the weed is delivered.
You also need to live in Washington State, where it has been legal since 2012 under Initiative 502 for people over the age of 21 to possess marijuana if they qualify to have it for medical reasons.
Pharmacies will partner with Canary to provide the products, while the app's creators will employ drivers to pick up and deliver the weed to people's front doors.
The business is the first of its kind – the closest thing to it is QuiQui, a prescription service in San Francisco that delivers medical marijuana via unmanned flying helicopter drones.
Canary aims to offer 24/7 round-the-clock availability and aims to deliver within an hour of the customer ordering on the app.
Not only that, they've even thought about what happens when you get the munchies – customers can order food and drink to arrive together with their pot.
The duo's end goal is to one day be able to provide a recreational marijuana delivery service, but that is some way off, so for now they're looking to get the service up and running in Seattle, then branch out into Denver and California.
They've also had to promise their parents that they won't indulge.
"My mom called me and went, 'Wait, what are you up to?' I said, 'We're starting this business!' said Vakharia.
"[My mother's] main guideline is, 'Go ahead and pursue this business, just don't partake in what you're delivering,' and I was like, 'OK, OK, mom!'"