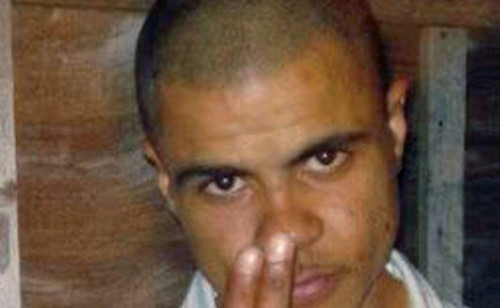 The police marksman who shot Mark Duggan will be allowed to return to duties after a jury reached a verdict that the 29-year-old victim had been lawfully killed.
The officer, known only as V53, was suspended from armed duty following his role in the shooting on August 2011. Duggan's death went on to trigger the worst widescale riots in England for 30 years.
A inquest jury found that V53 lawfully killed Duggan despite finding that the he did not have a gun in his possession at the time, contradicting V53's account of the shooting.
Police confirmed that steps were under way to reinstate V53 as an armed officer. Cmdr Neil Basu, head of armed policing in London, told the Guardian that the marksman was an "extremely professional and courageous" officer.
"If he volunteered to carry a firearm again I would want him to do that," he added.
Basu said that V53 would have to go through a refresher course and support programme to see if he still had the skills to be a marksman after being off duty for more than two years. He will also need to undergo psychological assessments before being allowed to carry a gun again.
"V53 has done nothing wrong in the eyes of 10 members of the public," said Basu. "V53 is entitled to come back as a firearms officer."
Supports of Duggan described the decision as an "insult". It was not known if V53 wanted to return to the role he had held for 14 years.
Duggan was shot twice when police stopped a taxi he was travelling in in August 2011 in Tottenham, north London. Following a four-month inquest, a jury declared that Duggan more than likely threw the gun out of the vehicle's window before being shot by police.
V53 claimed that he had opened fired in self-defence or to save the lives of his colleagues after he saw Duggan holding a gun and looking ready to fire.
Stafford Scott, a supporter of the Duggan family, said: "The family will see this as an insult. The jury did not believe this police officer that Mark Duggan had a weapon in his hand, and now Scotland Yard are going to put a gun back in his hand.
"Good luck London. I hope he shoots and kills a white person next time, hopefully someone who is related to someone in government. Who feels it knows it."
A vigil for Duggan outside Tottenham police station passed peacefully at the weekend despite fears that there would be a repeat of the disorder which followed his death.
A Met Polcie spokesperson said: "Following the jury's finding of lawful killing in the Mark Duggan inquest, the MPS will now start the post- incident support programme for the firearms officers involved.
"This process includes medical tests, refresher training and an assessment of the individual officer's welfare.
"Any suggestion the officers will immediately be deployed with firearms is premature. This process applies equally to those officers who carry a firearm or who are deployed to command armed operations."