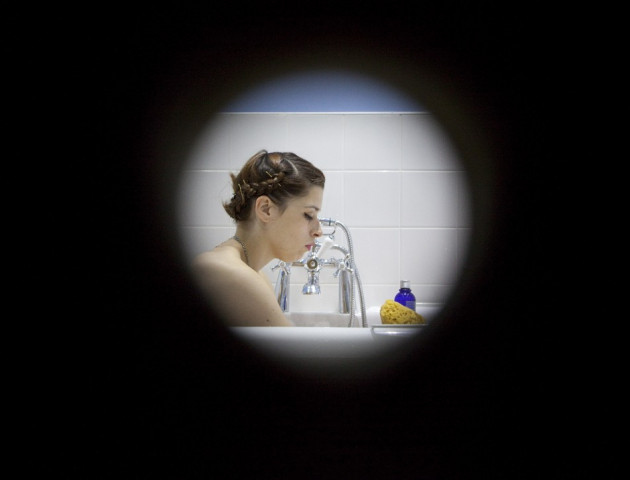 Visitors to a National Gallery exhibition will become voyeurs as they peek into an installation featuring a real naked woman bathing.
The installation is based on the Titian painting of Diana and Actaeon, and has a series of female actors playing the role of Diana on two hour shifts in a fully plumbed-in bathroom.
Mark Wallinger, the Soho-based artist behind the installation, wants to create a parallel between the modern art viewer and Actaeon, who sees Diana and other women bathing in Ovid's Metamorphoses.
Wallingers work forms part of the gallery's Metamorphosis: Titian 2012, in which a range of contemporary artists, including composers, dancers, poets and choreographers, give their own responses to work by the Renaissance master.
Speaking at a preview for the exhibition, Wallinger said: "This whole building is the history of the male gaze. It's full of nide women, but this time they have a real naked woman."
Other artists taking part in the exhibit are Chris Ofili and Conrad Shawcross. Each artist will have a room in the exhibition space to show their own pieces. The exhibition includes three Titian originals, from which the artists draw their inspiration.
The artists will then collaborate with choreographers and composers to produces pieces and stage sets for three new ballet works. The performances will then form the last body of work under Monica Mason as the Director of the Royal Ballet.
The exhibition runs from July 11 until September 23, while the Royal Opera House will host ballet performances until July 20.