Marmite and furry handcuffs are among the most confiscated items at British airports
London City Airport security staff remove an average of four jars a day of the love-it-or-hate-it savoury spread.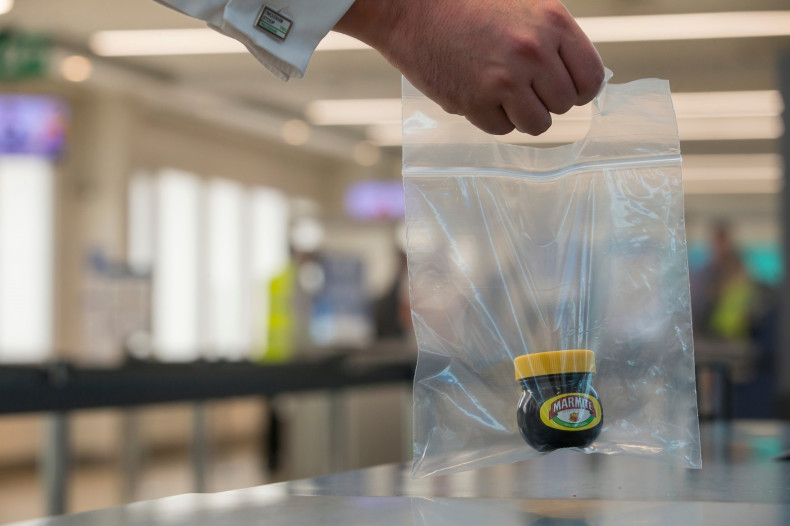 Jars of Marmite and furry handcuffs are among the most common items holidaymakers can't bear to be without when packing for two weeks away in the sun.
The love-it-or-hate-it yeast extract is the top branded food item confiscated items from hand luggage at London City Airport.
The savoury spread also makes the top ten list of all items airport security staff remove from travellers' carry-on bags for safety or security reasons.
Most Marmite jars fail to make it past security scanners because they are bigger than the 100ml ban on liquids and pastes allowed to go into hand luggage.
Staff say they remove an average of four jars of the black stuff a day.
The airport claims to be sympathetic to the plight of Marmite-lovers, however, and today (31 July) - on one of the busiest days of the year for flying – it is issuing travellers with a 70g replacement jar Marmite for free. This new £1 size was introduced two years ago, especially for travellers.
Anglo-Dutch manufacturer Unilever, which makes the spread, said depending on the demand for the one-day offer, it will consider making rolling out the initiative to other airports around the country.
However, the full list of confiscated items reveals a curious array of items in Britain's hand luggage. Top of the list come snow globes, which presumably are from foreign visitors taking home miniature copies of Tower Bridge or the Houses of Parliament.
Furry handcuffs
British travellers clearly like to add their own flavours to their holiday cuisine, with jars of chutneys and pickles coming fourth on the list of prohibited items.
These were followed by olive oils - presumably for cooking on self-catered breaks – just ahead of wines and spirits.
Just behind Marmite was Nutella, the Italian chocolate and hazelnut spread.
But tenth on the list of most confiscated items from hand luggage at London City Airport were furry handcuffs sex toys. It seems Britons plan on doing more than just eating on their fortnight away.
Top 10 | Items confiscated by London City Airport
1. Snow globes
2. Jams and spreads
3. Toiletries
4. Jars of chutneys and pickles
5. Olive oils
6. Wine
7. Spirits
8. Marmite
9. Nutella chocolate spread
10. Furry handcuffs