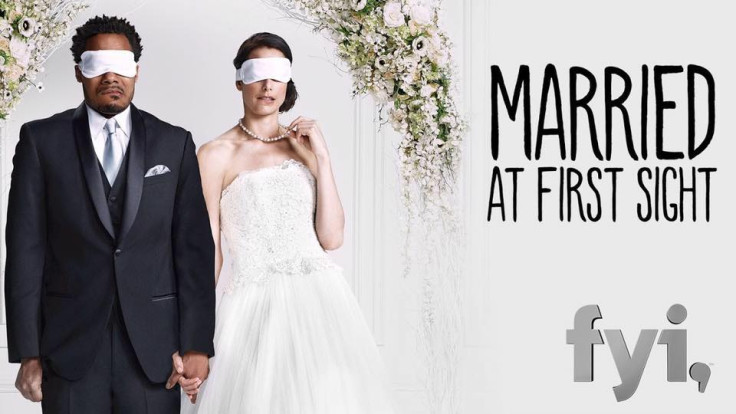 Lillian Vilchez and Tom Wilson got hitched in FYI network's controversial show Married At First Sight but things aren't looking smooth for the newlyweds. The couple's paradise appeared to be in trouble as they started fighting over cars soon after consummating their marriage.
In a promo released by US Weekly, the couple confessed their thoughts on the durability of their union. It was revealed that Wilson is yet to tell his bride that he lives in a bus and believes in a minimalistic lifestyle, while Lillian believes in working hard and hates people who make generalisations.
"Tonight was a very nice night, very romantic. But also, I'm nervous to open up to her because I'm not sure if she really is going to accept me for me, and that's why I still haven't told Lily that I live in a bus. She has no idea — I don't know when I'm going to tell her this because if she hates the bus, that is going to be a problem," Wilson tells the camera.
"I feel like I've earned everything that I have because I work for it, and it's not fair for you to just generalize, 'Oh, people that drive new cars …' and what not. It annoyed me very much — it struck a nerve because we just consummated our marriage last night, and I have feelings for him, and I'm not a materialistic person," Lillian says.
It will be interesting to see how the yacht interior specialist will convince his estate agent wife about his lifestyle and whether their marriage will survive. Apart from Vilchez and Wilson, this season, Sonia Granados and Nick Pendergrast, besides Heather Seidel and Derek Schwartz got married at first sight. As per the show's format, the participants meet their future partners for the first time and have only two weeks to prepare for their weddings. So far, only two couples have remained married while the rest of the participants have been separated soon after the respective seasons got over.
The upcoming episode will focus on the honeymoon of the newlyweds. The couples who are slowly trying to know each other after exchanging vows are expected to go on a roller coaster ride of emotions during the current season.
Married At First Sight season 4 airs every Tuesday on FYI network at 8.30 pm ET.