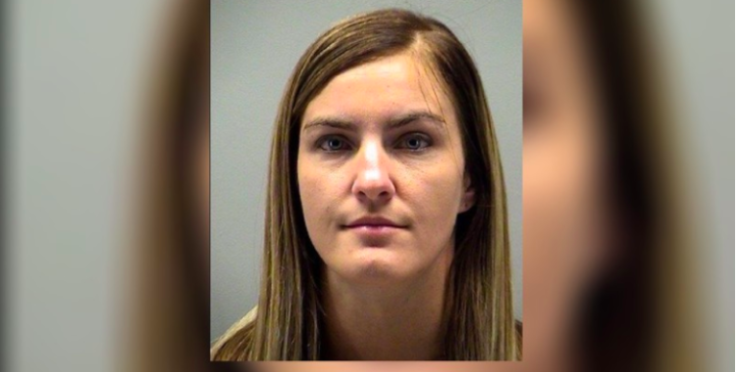 A middle school teacher from Ohio has been accused of engaging in a sexual relation with one of her 14-year-old students. Jessica Langford, a former math teacher with the Miamisburg Middle School has been charged with three counts each of unlawful sexual conduct with a minor and sexual battery.
According to the latest information made available via court documents, the married mother-of-one from Centerville allegedly performed oral sex on, received oral sex from and engaged in intercourse with the teenage student on two different occasions, back in May.
The boy revealed the encounters, which took place on school property, to another teacher following which Langford was placed on administrative leave. She later chose to resign from her job of nine years as news of the allegations went public.
"We did our own little, quick investigation at that point," Miamisburg Superintendent Dr. David Vail said. "Because of that fact we were mandated to report it to the Ohio Department of Education."
During a preliminary hearing in November, the accused woman pleaded not guilty to all charges. She was indicted and released on her own recognisance.
"Far too often we are hearing of people in trusting positions abusing their power," Montgomery County Prosecutor Mat Heck Jr. told WRGT last month. "This teacher violated her position of trust and authority by engaging in a relationship and abusing a minor student."
Langford has reportedly been married for seven years and has a four-year-old daughter.
News of Langford's case followed a similar report in which another Ohio teacher, Madeline Marx was charged with performing sexual acts on two teenage boys from the Kettering Fairmont High School, where she taught as a substitute. She has requested for a medical test in the hopes of using the results for a guilty plea due to insanity.
"You'd certainly think...someone would say 'I shouldn't do that,' but it doesn't occur to them," Vail added, referring to the Marx case.