Sylvia Anderson, best known as the co-creator and voice of Lady Penelope in Thunderbirds, has died at the age of 88 following a short illness. Her daughter Jacqueline Dee, a jazz singer, has confirmed that she died at home in Bray, Berkshire, and recalled her as "a mother and a legend", who would be sadly missed. She continued: "Her intelligence was phenomenal but her creativity and tenacity unchallenged. She was a force in every way," BBC News reported.
Anderson, who enjoyed a career spanning five decades, shot to fame for her collaborations with husband Gerry between 1960 and 1981. They earned global success for their work on the popular Thunderbirds television series. The couple conjured up the concept of the show in 1963 whereby they told the story of the Tracy family who formed a secret organisation dedicated to saving humanity, set in the future.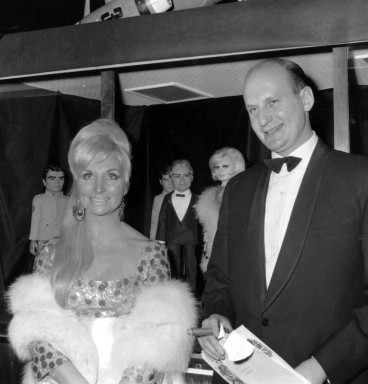 Anderson primarily contributed to character development and costume design, but after regularly dabbling in directing bi-weekly voice recording sessions, provided the voices of many female and child characters, in particular Lady Penelope.
Her marriage later broke down along with her creative partnership during the production of the first series of Space: 1999 in 1975, where husband Gerry revealed his intention to split on the evening of the wrap party – resulting in her ceasing all involvement with the company. Her ex-husband died in 2012 at the age of 83 from Alzheimer's.
Later, in 1983, Anderson went on to publish a novel, Love and Hisses, and reprised her role as the voice of Lady Penelope for an episode of the sitcom Absolutely Fabulous in 1994. She then began working as a London-based talent scout for the American TV network HBO for 30 years where she had most recently been writing a show with her daughter entitled The Last Station.
Anderson commented on the most recent achievements in her life in her autobiography, including her job as a production consultant for the 2004 live-action film adaptation of Thunderbirds. She said: "I'm personally thrilled that the production team have paid us the great compliment of bringing to life our original concept for the big screen.
"If we had made it ourselves (and we have had over 30 years to do it!) we could not have improved on this new version.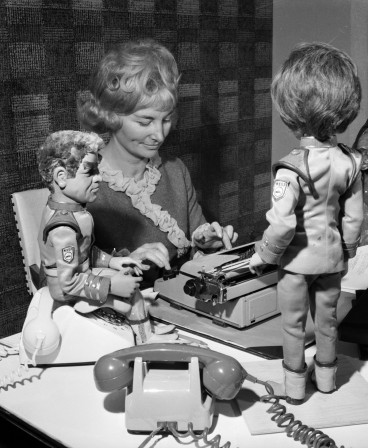 "It is a great tribute to the original creative team who inspired the movie all those years ago. It was a personal thrill for me to see my characters come to life on the big screen," she added.
Although most famous for voicing Lady Penelope Creighton-Ward, Anderson also worked on Joe 90, Captain Scarlet and Stingray.
She had a "creativity and genuine love for her characters" that touched fans around the world, her daughter said.
Responding to whether she regarded herself as a pioneer for women in television during the 1960s, the producer and writer said: "I never waved the flag or anything about being a woman, but I was a woman with a group of men. Now and again I would get a director and I would go on set, one in particular, no names of course, and he was very, very huffy because I was a woman giving him notes on what he had shot the previous day, and I tried to do it very carefully."
Anderson is survived by her daughter, son, four grandchildren and one great-granddaughter.
Watch one of the most popular clips of Lady Penelope in Thunderbirds...