Judge Judy, aka Judith Sheindlin, has held court as one of the queens of daytime since her show was launched in 1996. But the Daytime Emmy winner is now on the receiving end of a lawsuit, regarding the alleged affects of her eye-watering salary.
A suit filed by Rebel Entertainment Partners against CBS claims that Judy's salary of $47m a year is being unjustly deducted from the show's profits, according to The Hollywood Reporter.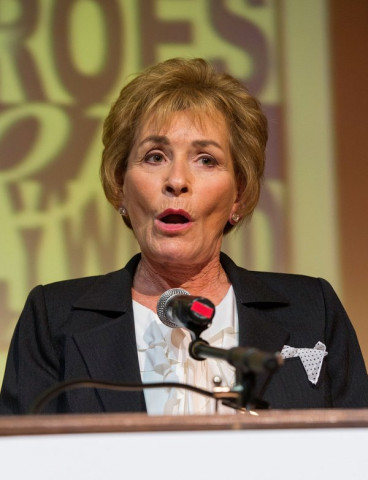 "Defendants agreed to pay Sheindlin an upfront salary that is far in excess of any person in non-scripted television, and then included that fee in the show's production expenses, thereby preventing Rebel from receiving any back-end compensation," wrote Rebel's attorney Bryan J Freedman.
The suit alleges that CBS division Big Ticket doubled Sheindlin's salary to $45m in 2009, later raising it to $47m, and altering the show's financial structure in a way that prevents it from making a net profit.
Rebels also claims it is owed 5% of the net profits from the show following an agreement made in 1995. The arbitration-based reality show has reportedly earned $1.7bn over the course of 19 seasons on CBS.
Sheindlin has renewed her distribution deal with CBS until 2020. Watch one of our favourite clips from Judge Judy below. Worth every penny...