Martin Strel: 61-year-old 'Big River Man' begins 450-day attempt to swim around the world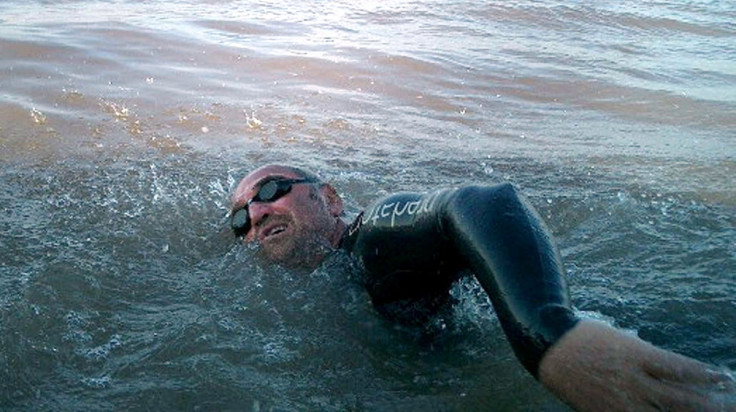 A 61-year-old long-distance swimmer, Martin Strel, is embarking upon an attempt to swim around the world on Tuesday (22 March 2016). The man also known as 'Big River Man' for his record-breaking swims of major rivers is attempting the feat to help raise awareness of clean water.
Strel, from Slovenia, is hoping to swim almost 25,000 miles (40,000km) in 450 days. Expected to travel through 107 different countries, Strel is the only person to have swum the full length of the Amazon, Yangtze, Mississippi, Danube and Parana Rivers.
The day of departure was chosen to coincide with World Water Day, an annual event to bring attention to the importance of fresh and sustainable management of water around the globe. Strel has said he wants to raise awareness for clean water and the pollution of rivers around the world. He is to swim between 5 and 12 hours a day, accompanied by an escort boat in case of an emergency.
A documentary, also entitled Big River Man, was made about Strel's successful swim along the entire Amazon River. On that journey, the escort boats had to pour blood over the sides to keep piranha fish away from Strel; he has been bitten by them in the past, and he has said that he now swims with a knife strapped to his leg, just in case.
Strel's team has said that his body does not usually develop lactic acid, the chemical that causes muscles to feel tired after exercise. With his current feat set to last for 450 days, he'll likely finish in July 2017.
© Copyright IBTimes 2023. All rights reserved.