Marvel vs Capcom: Infinite will be released for PS4, Xbox One and PC on 19 September, Capcom has announced. A new story trailer has also been released, teasing the fighting game's plot and some new characters.
The latest in the popular crossover series will see Capcom heroes such as Street Fighter's Ryu and Mega-Man, team with Marvel superheroes Captain America and Iron Man to take on Ultron Sigma, a fusion of the separate Marvel and Mega Man villains.
Eight new characters were announced, including Ultron. The others are Hulk, Thor, Chun-Li, Hawkeye, Rocket Raccoon, Chris Redfield and Strider Hiryu. They join Cap, Iron Man, Captain Marvel, Ryu, Mega-Man and Morrigan Aensland.
More characters will be announced later down the line.
Sigma will also be made available as a post-release add-on available to buy separately or as part of the "2017 Character Pass" included in Infinite's Deluxe Edition. Six additional characters will be added to the game's roster following its launch.
A slew of pre-order bonuses were also announced, including special skins for Thor and Ryu – these were specific to North American retailers.
A Collector's Edition will include "four premium character dioramas of Iron Man, Captain Marvel, Mega Man X and Chun-Li" as well as a case with replicas of the six Infinity Stones, a Marvel Comics macguffin which will play a role in the game's plot and gameplay.
The Collector's Edition will also include a steelbook case and the 2017 Character Pass.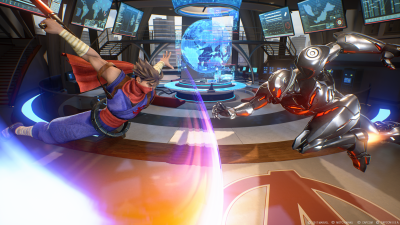 For all the latest video game news follow us on Twitter @IBTGamesUK.