Marvel's The Defenders: First-look teaser, air date and all you need to know
Netflix unveiled footage of Jessica Jones, Iron Fist, Luke Cage and Daredevil fighting crime together.
Now that Iron Fist has aired its first season, Netflix is finally gearing up to have The Defenders join forces, as part of an upcoming series which is sure to be television's answer to Avengers Assemble. Ahead of the show making its way onto Netflix, the streaming service has finally unveiled the first glimpse of the gang all together...
The 15-second sneak peek sees the foursome clamber into a lift, and if Iron Fist's heavy breathing and Luke Cage's solemn expression are anything to go by, they've just made their way out of a brawl with some unseen assailants. Interestingly, the lift is owned by Midland Circle Financial – the corporation that was helping The Hand in Daredevil's second season – and the voice that can be heard saying 'going down' belongs to Sigourney Weaver, who is playing villain Alexandra in the new series.
Eagle-eyed viewers will also notice that the clip boasts a URL in the top left corner, which takes inquisitive fans to a New York Bulletin webpage and an interview with Joy (Jessica Stroup) and Ward Meachum (Tom Pelphrey). The mock-up webpage itself then features a banner ad for Iron Fist character Colleen Wing's Chikara Dojo (which, if clicked on, takes you to another webpage and educational video).
And if that wasn't enough, the teaser itself also reveals the show's air date – which will be 18th August 2017 – in a brilliantly clever way, by having Jones punch out the security camera and subsequently kill its feed at exactly 08:18:20:17. It makes perfect sense that she be the one to let the cat out of the bag...
Aside from the titular leads, other characters expected to show up in The Defenders who have already been seen across the existing Marvel TV shows include Elektra (Elodie Yung), Trish Walker (Rachael Taylor) and Foggy Nelson (Elden Henson). Misty Knight (Simone Missick), Jeri Hogarth (Carrie-Anne Moss) and Claire Temple (Rosario Dawson) will also appear.
So, which characters make up The Defenders?
Luke Cage (Mike Colter)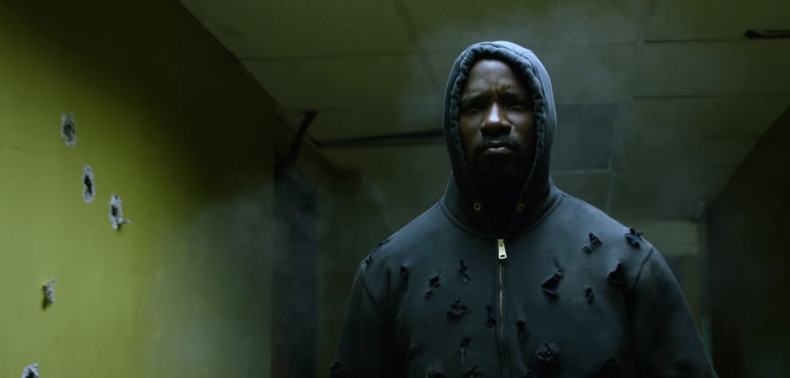 In the comics, Luke Cage was an ex-convict, after being put away for a crime he didn't commit. Whilst serving time, he was subjected to experimental tests and gained the powers of superhuman strength and unbreakable skin. After he was released, Cage went on to become a hero for hire in Harlem before teaming up with Iron Fist and forging the crime-fighting duo, Power Man and Iron Fist.
Jessica Jones (Krysten Ritter)
Jones - or as she was formerly known Jessica Campbell - was a teenager, living in Queens, New York City, when her family got in a car accident with a military convoy that was carrying radioactive chemicals. Her relatives were killed, whereas she went into a coma, having been exposed to the chemicals. She was placed into an orphanage and later adopted by Mr. Jones and Mrs. Jones, legally taking their last name.
After her recovery, Jessica discovered that she had developed superhuman powers such as strength and durability. In the comics, she was initially reluctant to hone her powers. However, after witnessing a fight between Spider-Man and Sandman, she vowed to put them to good use.
Daredevil (Charlie Cox)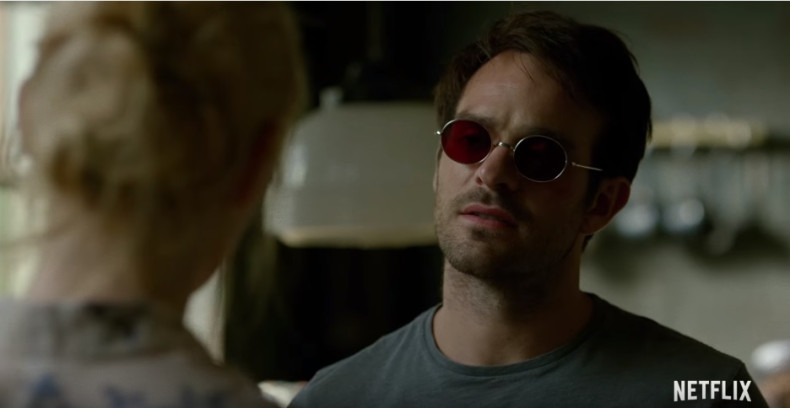 Attorney Matt Murdock was tragically blinded when he was a young boy, as he was trying to save an old man from a radioactive truck spill. The accident caused his other senses to become superhumanly heightened and working with experienced sensei and martial arts expert, Stick, Murdock managed to hone his new-found skills and become an impressive fighter.
Iron Fist (Finn Jones)
Last is Danny Rand, who as a young boy, travels with his family from New York to a lost mystical city called K'un-L'un. After some tragic twists of fate, Rand is adopted by the city's ruler and taught advanced martial arts and the mystical power of the Iron Fist. As an adult, Rand returns to his native New York and adopts the guise of Iron Fist, dishing out justice to multiple bad guys.