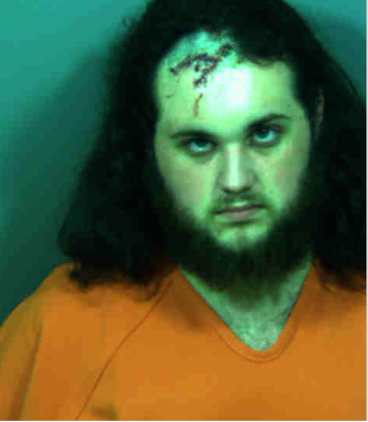 Charles Crockett, 22, of the town of Bowie in Prince George's County, Maryland, has been charged with first- and second-degree murder in connection with a brutal attack on his mother with a rolling pin. Police say this caused the woman's death just over a week later, according to reporting in the Washington Post.
Crockett has been in custody charged with attempted murder and other related crimes in connection with the incident on 6 September. His mother, 55-year-old Roberta Susan Crockett, died from her injuries on 16 September, the authorities stated.
Crockett's motives remain a mystery.
According to police and the testimony of a relative, Crockett bludgeoned his mother with a rolling pin, before fighting with relatives who attempted to intervene. Crockett's uncle – also named Charles and Roberta's brother-in-law – stated that the attack stunned family members, because the pair seemed to enjoy a good relationship.
They shared an apartment in Bowie, with Roberta looking after her son's welfare conscientiously: she "did everything in the world for him," his uncle said. "It was quite the shock. I just wouldn't imagine, not to her."
Matricide motive mystery
The uncle said other family members told him that Roberta, her son and her two brothers were at in the apartment when the incident occurred. The brothers, he stated, heard a commotion and one of them rushed upstairs to see Charles Crockett on top of his mother, hitting her on the back of the head with the rolling pin.
The brothers tried to pull Charles Crockett off his mother. The fracas spilled down a staircase, and one of the brothers injured an arm. Police stated that one of the brothers also injured Charles Crockett with the rolling pin. The police photograph shows a wound on his forehead.
The uncle said his nephew was "a little bit of a punk" who seemed to have had only one job in his life: a short stint at a fast-food restaurant. The uncle added that his nephew had been known to bully other children when he was a youth. Charles Crockett's lawyer would not immediately address the allegations against him.