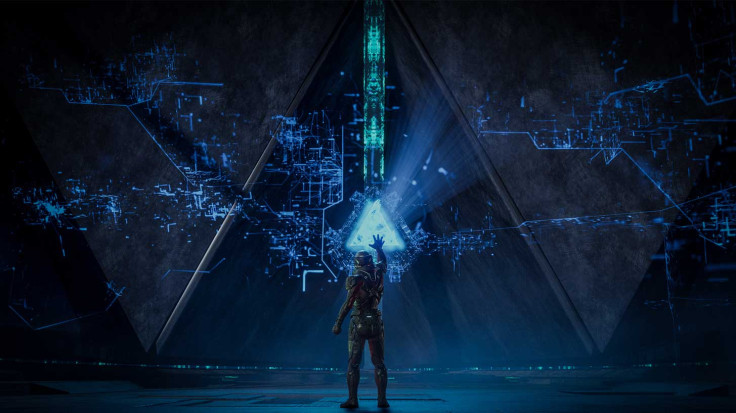 While gamers are eager to find out which major third party releases will be coming to Nintendo's upcoming hybrid console, the Nintendo Switch, BioWare has revealed that it currently has no plans to release its hotly anticipated RPG Mass Effect: Andromeda for the device. The Switch is set to release in March 2017.
In a recent interview with Stevivor, producer Michael Gamble said that the developer is not currently planning on releasing Andromeda for the Switch "right now." However, he did tease that a Switch version of Andromeda may be considered if enough people are talking about it.
"We're not planning on it," Gamble said. "If the Switch launches and everyone's just yammering for Mass Effect, who knows. We never want to close doors like that."
The announcement will come as a disappointing one for Nintendo fans given the fact that Mass Effect 3 was released for the Wii U. However, sales for the device were dismal as one of the gaming giant's worst performing home consoles, having sold just 13.36 million units as of 30 September 2016. Nintendo confirmed in November that the company would halt production of the device "soon."
Last year, publisher EA hinted that they do plan on launching "a game of two" for the new Switch console.
"We haven't yet announced what game, but you should assume that it's one of our bigger games," Electronic Arts CFO Blake Jorgensen said during the UBS Global Technology Conference in November. "We're excited for Nintendo."
Nintendo is expected to reveal more details about the Switch on 12 January during a global presentation livestreamed on the company's website.
Regarding the PlayStation 4 Pro, Gamble said the team will discuss the technical enhancements for the game "in January or February." As for Microsoft's Project Scorpio, which is expected to release later this year, Gamble said, "we have absolutely no plans right now. You never know what'll happen after that."
Last week, BioWare revealed that some new Andromeda footage will be unveiled at Nvidia's CES keynote on 4 January. While they have not revealed any additional details about the teased footage, they do note that fans will get a chance to see some more Andromeda "environments and gameplay."
Mass Effect: Andromeda's creative director Mac Walters, who has continued to tease details about the upcoming sci-fi game in recent months, previously said that the team is currently working on "polish and balance" at the moment. He also reassured fans about its release date which has yet to be announced.
"When we're 100% confident we can go to certification on a certain date, then we'll give a very specific date," Walters told Eurogamer late last year. "In the meantime, we're focusing on quality and every day counts. We don't want to pressure that."
Mass Effect: Andromeda is expected to release sometime in Spring 2017 for the PS4, Xbox One and PC.