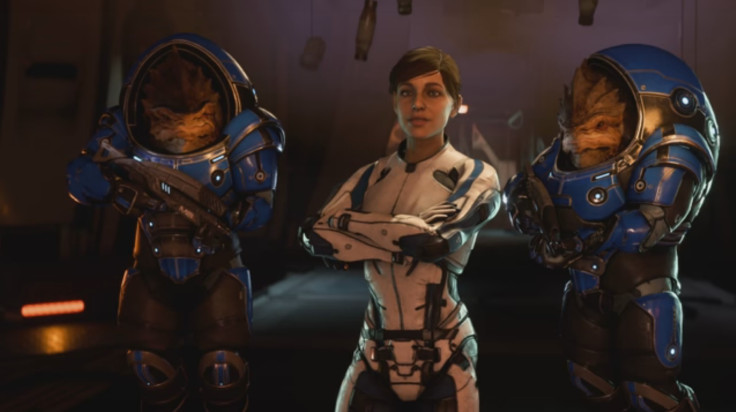 BioWare released an exciting new gameplay trailer for Mass Effect: Andromeda at The Game Awards 2016 on 1 December, showcasing combat, exploration, character interaction, resource collection and other features fans can expect to experience in the sci-fi RPG. However, the trailer also prompted concerns from fans that the facial animations and lip-sync were not up to par.
The game's developers quickly responded to concerns via social media, reassuring fans that the game is still in development and its features are still being polished.
BioWare general manager Aaryn Flynn, who presented the trailer at the event, said that Andromeda will continue to be "worked on all the way to the end."
The almost five-minute video (embedded below) featured a host of new information and footage, giving fans an extended look at the upcoming game that the developer has dubbed the biggest game BioWare has ever worked on in terms of content.
Producer Michael Gamble and creative director Mac Walters also echoed similar sentiments in response to fan inquiries.
"Mass Effect: Andromeda puts you in the role of the Pathfinder; an elite soldier, explorer and guide tasked with finding humanity a new home an uncharted galaxy," the description reads. "From arresting visuals and thrilling combat, to epic story and characters, Mass Effect: Andromeda is truly the next generation of Action/RPG gaming."
The developer previously released a new cinematic trailer on N7 Day (7 November) and has continued to release tidbits of information about the anticipated game since then.
Mass Effect: Andromeda is set to release in Spring 2017 for PS4, Xbox One and PC.