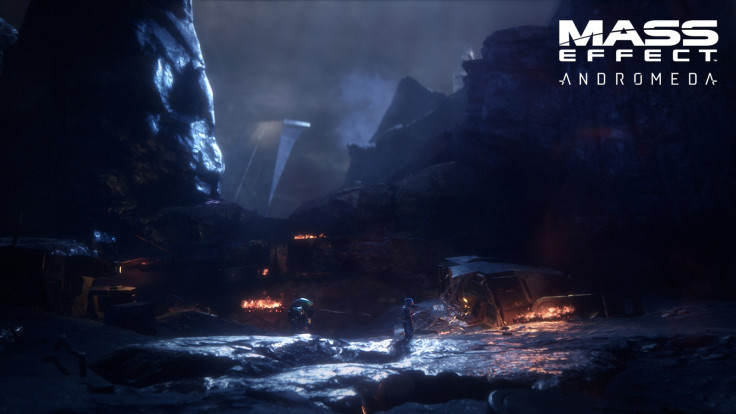 Set 600 years in the future in a brand new Andromeda galaxy, Mass Effect: Andromeda has been touted as the biggest game BioWare has ever created. However, not every alien race featured in the original trilogy will be included in the upcoming game, the developer has revealed.
In an interview with Game Informer, creative director Mac Walters said, "We've designed the IP in such a way that they can all show up. For hopefully obvious reasons, they're not all going to show up in the first game." However, they could show up in future Mass Effect games.
Based on the trailers and screenshots released thus far, the Asari and Salarians are set to appear in the upcoming sci-fi RPG. The developer also recently revealed that a brand new alien species known as the Kett will make its debut in Andromeda.
"These newer races would have slightly more organic armour, more organic shape play, more organic materials that they would use to construct not only their armour, but their structures and their architecture," art director Joel MacMillan explained. "We have a lot of stories we want to tell with this alien race. So, despite how foreboding or scary they are, or antagonistic, you still want to be able to have opportunities to show them in an empathising or an empathetic way."
Walters also added that players should not expect the previous events or characters from the original trilogy to affect the state of the world of Andromeda either. "We didn't want to invalidate anything that people had done in the past, and we wanted to make sure everyone feels they can be onboard, whether or not they have played before."
Earlier this month, BioWare unveiled a brand new cinematic trailer on N7 Day (7 November) showing off the game's plot, massive alien creatures, action-packed combat and massive alien creatures.
Over the past few weeks, BioWare has consistently released teasers and bits of information about its hotly-anticipated game including details about its antagonists, side missions, companion characters, its new ship called the Tempest and more. The developer recently announced that it plans to unveil the game's main theme music at a live orchestral concert next month.
The developer said that more details about the upcoming game will be released at the Game Awards 2016 on 1 December, including a gameplay reveal.
Mass Effect: Andromeda is set to release in spring 2017 for PS4, Xbox One and PC.