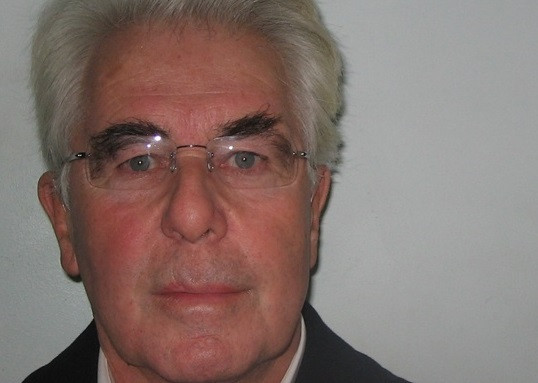 One of the women who was indecently assaulted by Max Clifford says she felt "physically ill" every time she saw the celebrity publicist on television.
The woman, who cannot be named for legal reasons, also criticised the way he would use the media to declare his innocence while at the same time attempting to smear his victims.
Clifford was sentenced to eight years in jail after been found guilty of eight counts of indecent assault on four women aged between 15 and 19 between 1977 and 1984.
Clifford denied the charges against him, describing the women at the centre of the allegations as "fantasists and opportunists" who were telling a "pack of lies".
Following his conviction, one of Clifford's victims told the BBC how she very nearly dropped her complaint against the 71-year-old over fears no one would believe her because of his high profile.
Describing Clifford as a "very clever, astute man" who was very good at PR, she told how he would create a public view on himself which the media helped protect.
"There were never any difficult interviews with him, which I found astonishing over the years," she said.
"I found it very difficult to watch him on television, it would make me feel physically ill. I was just incredulous that he was given such a soft ride whatever he spoke about.
"I used to think 'do people actually believe what he's saying?' but they obviously did."
The woman also criticised how Clifford spoke of his "nightmare" following his arrest to the media, adding neither she nor any of his victims were able to speak about how his behaviour had affected them.
She added: "He had this huge media profile which he used to defend himself and carry on with the façade of a respectable, high profile individual.
"When I was seeing him on the television speaking to millions of people, telling them he was innocent, I did think 'no one is going to believe me' and I did think for a short period of time about withdrawing my complaint."
The woman added she hopes more people will "not to be put off" about coming forward to complain about sexual abuse following Clifford's conviction.
DCI Michael Orchard, the senior investigating officer in the case, thanked all the victims involved in the trial for their "bravery in coming forward".
He said: "Without their support we would not have secured these successful convictions and I commend them for their courage, strength and confidence in us that they would be listened to."
Alison Saunders, director of Public Prosecution, added: "Research is clear that sexual offences are severely under-reported and I want to provide reassurance to any victim that the Crown Prosecution Service will continue to make decisions based on the evidence and in accordance with the Code for Crown Prosecutors.
"We will work with the police and victims to build strong cases which we can put before the court no matter when the alleged offending took place or was reported.
"I hope this provides other victims with the courage and confidence to come forward and report abuse that may have happened to them, no matter who is alleged to have carried out the abuse or when."