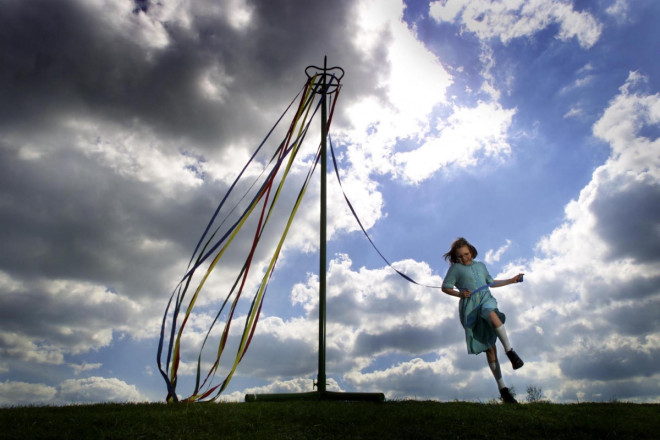 May Day, held on the first of May, is an ancient spring festival which is celebrated throughout the Northern Hemisphere. In some cultures, it marks the beginning of summer, athough the day falls nearer to the beginning of spring.
In the UK, the May Day Bank Holiday was introduced to the national calendar in 1978 by the Labour Government. The day is celebrated in the UK, US, Australia and across Europe.
The day occurs at the same time as International Workers' Day, which is a celebration of labour and the working classes promoted by the international labour movement. Demonstrations and protests over worker's rights are often held on the day, and May Day has long been the focal point for socialist and anarchist groups commemorating the 1886 Haymarket affair in Chicago.
Where did May Day come from?
The earliest May Day celebrations appeared in pre-Christian times, with the festival of Flora, the Roman goddess of flowers, and the Walpurgis Night celebrations of Germanic countries.
Originally, the festivals were intended to improve crop growth and help livestock produce more offspring, but later became an occasion for socialising. It is rumoured that Mayfair in London is named after a particularly raucous festival held during the 18th century.
The day was a traditional summer holiday in many pre-Christian European pagan cultures.
While 1 February marked the first day of spring, the first day of summer was held on 1 May. Midsummer was held on 21 June, which is now known as summer solstice. May Day was also associated with the Beltane, the Gaelic equivalent.
Many pagan celebrations were abandoned or Christianised during the process of conversion in Europe. During more puritanical times, many May Day celebrations were banned. Some Roman Catholic organisations still celebrate the Virgin Mary on the day, by "crowning" a statue.
How is it tradionally celebrated?
May Day traditions include the crowning of a May queen and occasionally, a king, as well as Morris dancing. In the early 20th century, children and adults sometimes filled baskets with flowers or sweets and present them to neighbours, although this is less popular. According to folklore, if people went outside early on 1 May and washed their faces with dew, their skin would become more radiant.
One of the best-known traditions, which still takes place in some primary schools, is the maypole dance. In the 16th century, a pole would be cut from a birch tree and ribbons would be attached to the top. Holding the other end of the streamer, people would dance around the pole, creating patterns with the woven ribbons.
Maypoles were erected by a group of villagers in a symbol of community bonding, although could be the source of inter-village rivalry.