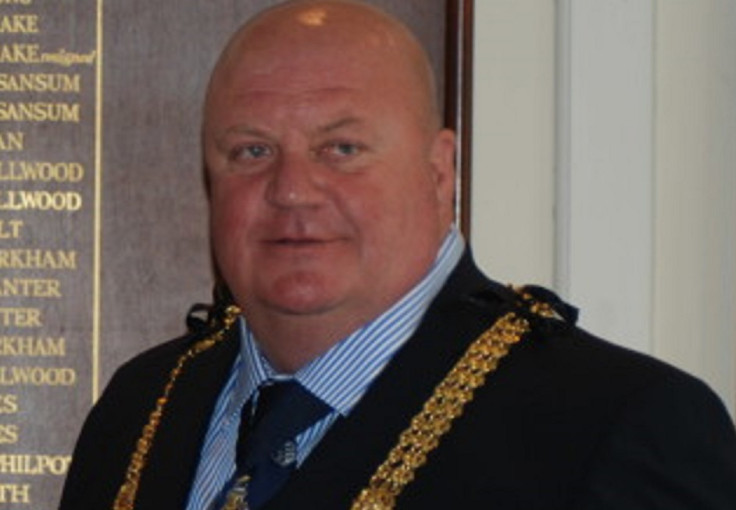 The Mayor of Dover said he will not resign after video footage emerged of him snorting a white substance in a public toilet emerged. Neil Rix, who was elected the coastal town's mayor in May, admitted taking the unknown substance but the is part of a blackmail plot against him.
The 67-second video emerged on YouTube and it is believed to have been filmed several years ago. Rix can be heard saying in the clip: "Don't let anyone come... shut that door. Don't want anyone seeing Councillor Rix doing this."
He then can be seen removing a packet from his pocket before snorting a white substance for around eight seconds.
Rix has now dismissed suggestions he should resign in the wake of the video and claimed he was coerced into snorting the substance.
He told Kent Online: "The video forms part of a police investigation into the fact I am being blackmailed. It did not happen recently. I was set up, pushed into it and coerced.
He added: "I just feel I have let down my family but I will get over it. I have had a lot of support from friends and family, people that know me." Asked if he would be resigning, he added: "No, I'm not at all. I'm not standing down."
Dover Town Council also appeared to have backed Rix to stay in his position. A spokesperson said: "We are aware of a video being posted on YouTube of Neil Rix, town mayor of Dover.
"The video and the circumstances in which it has been posted are ambiguous. We will not allow the current speculation to stand in the way of the work of the mayor and Dover Town Council."
A Kent Police spokesperson said: "We are aware of media coverage of a video circulating online reportedly relating to drug use. Officers will be making enquiries to establish the circumstances of the footage."