Mediterranean migrant tragedy: Fears for hundreds trapped in boat's belly as survivors head to Palermo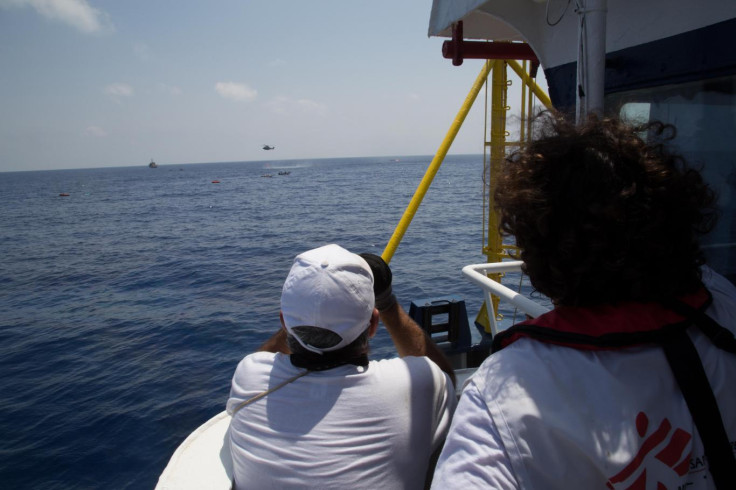 Survivors of a shipwreck off the Libyan coast are expected to arrive to Palermo in Sicily as more than 100 are feared to have drowned as they attempted to get out from the sinking boat's hull.
The fishing boat carrying more than 600 people sent a distress call about 15 nautical miles north of Libya and capsized yesterday (5 August) when the Irish rescue boat, Niamh, got closer to the area, as migrants on the overcrowded vessel rushed to one side.
Today the Niamh was headed to Palermo with 367 survivors, including 12 women and 13 children as well as 25 bodies recovered from the sea, a spokeswoman for Save the Children told IBTimes UK.
It is unclear how many people are missing. Medical charity Doctors Without Borders (MSF) spokeswoman Sophie-Jane Madden told IBTimes UK that many people might be trapped within the belly of the boat. "It is very difficult for people to quickly get out of the hull once the boat overturned and sank as the door is only 1m sq," she said.
Melissa Fleming, a UN refugee agency (UNHCR) spokeswoman, told the BBC that about 100 people are thought to have been travelling in the boat's hull. "The boat capsized very fast," she said.
Among the survivors was a Syrian pregnant woman who almost died but was saved by her husband. The UNHCR reported that six migrants in need of urgent medical cure, including a one-year-old with fever and a man with broken leg, were transferred by helicopter to Lampedusa island.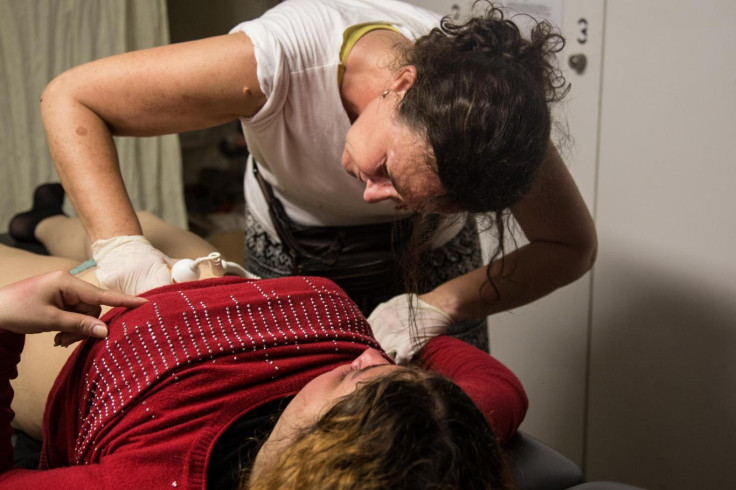 Mohamed, a Palestinian farmer, told MSF how he managed to save his one-year-old daughter Azeel who "disappeared underwater" after the shipwreck. "I could only see heads, all around, amid the waves, everyone pushing down on everyone else to try and stay afloat," he said, according to AFP.
"A wall between me and my daughter, while my wife was gasping for breath," he said. "And I dived under, ready to die to save my daughter."
He finally managed to rescue her and pull his wife to a lifeboat.
Juan Matias, a project coordinator for MSF, said in a statement that the incident was a "horrific sight" with desperate people "clinging to lifebelts, boats and anything they could, fighting for their lives, amid people drowning, and those who had already died".
"The fact that we were first called to assist this boat and then shortly afterwards sent to another one highlights the severe lack of resources available for rescue operations," he said.
MSF boat Dignity 1 went to the scene after rescuing 94 people, including 15 women and a five-year-boy, from another migrant boat, a dinghy, that was in trouble.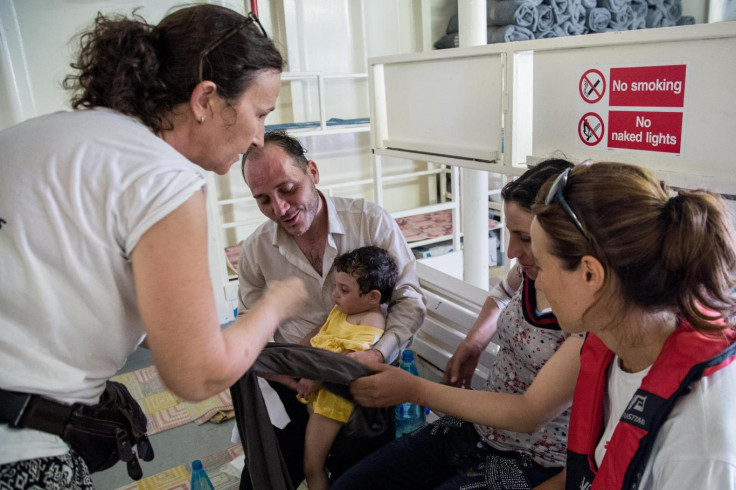 The incident took place after the International Organization for Migration (IOM) said the death toll of the Mediterranean migrant crisis surpassed 2,000, with the majority losing their lives in the Channel of Sicily trying to reach Italy (1,930).
As reported by the IOM, rickety vessels used by Libyan smugglers and traffickers in the central Mediterranean route connecting Libya and Italy "significantly increase" the likelihood of tragedies occurring.
"It is unacceptable that in the 21st century people fleeing from conflict, persecution, misery and land degradation must endure such terrible experiences in their home countries, not to mention en route, and then die on Europe's doorstep," said IOM director general William Lacy Swing.
A total of 188,000 migrants have been rescued in the Mediterranean so far. In April, more than 800 migrants died after a boat capsized off the Libyan coast.
© Copyright IBTimes 2023. All rights reserved.