It's that time of year again, when twelve hand picked celebrities will be holed up in the Big Brother house for ten weeks of on air back-stabbing, bitching and unashamedly brazen behaviour, before an audience of millions.
The 12 stars have been chosen and include a much loved TV veteran, a somewhat reviled newspaper columnist, a world champion boxer and a seventies singer, mingling with modern day pop stars, models and reality TV stars.
With the promise of catfights and blossoming romances looming, the Big Brother house has never been so full of potential for drama.
As they made their entry into the house for the official launch show, handcuffed to a partner, each of the housemates made their own very unique introductions giving an idea of what we might expect in the coming weeks.
Here are the stars of Celebrity Big Brother 2014, in their own words.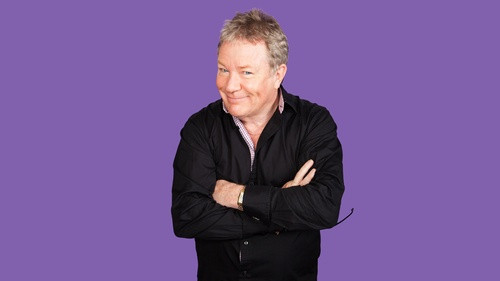 JIM DAVIDSON – Controversial comedian and self-professed chauvinist
Presenter of What Happened Next, The Jim Davidson Show, The Generation Game, and the Big Break, the controversial, cockney comedian has publicly struggled with his demons, appearing on Celebrity Rehab to discuss his addictions to both sex and alcohol.
"I'm a year late," explained Davidson. "I was meant to come into the house last year, but I was being investigated by the police as part of Operation Yewtree.
"I'm in a different world now. I'm in the world of celebrity I'm just an old comic."
Certain to stir things up in the house he said: "If I want someone to like me I'll put on the charm and flirt a bit. If I don't like someone I won't talk to them. If I think someone is an a**sehole I'll make sure they know it.
The comedian, known for his racists gags, said the advice from his family was "Don't be you."
"I've been married five times, I can live with anyone," he added.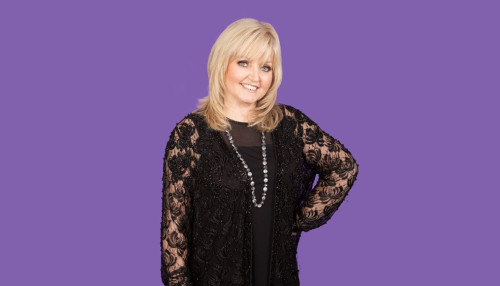 LINDA NOLAN – One sixth of seventies sister group The Nolans
The singer follows in the footsteps of sister Coleen Nolan who was a runner upon the show.
Describing her pet hates she said: "I don't like people who are famous for taking their clothes off. I don't like any injustice or bullying, or male chauvinist pigs."
The second entrant to the house, the Nolan sister was handcuffed to Jim Davidson. She exclaimed: "I like a bit of bondage."
Famed for once throwing the comic out of a nightclub, the singer clarified her position regarding the notoriously sexist star saying: "I didn't say I didn't want him to be in there. Jim is lovely unless he gets pissed and then he's a pain in the a**e."
"It's only about the third time we met so you must have worked me out really quickly," said Davidson.
DAPPY- N-Dubz singer

Costadinos Contostavlos, known to the world as Dappy, is a British rapper of Greek descent who shot to fame as a founding member of the pop-rap trio N-Dubz.
The singer made his entrance with his pants hanging halfway down his derriere. "Its fashion," he explained.
The cheeky star said he would like to bring his own "herbs" into the house and said his best asset is: "My third leg."
Dappy was as ever confident. "I'm here to win. Just be myself. Just let me get in there and we'll see."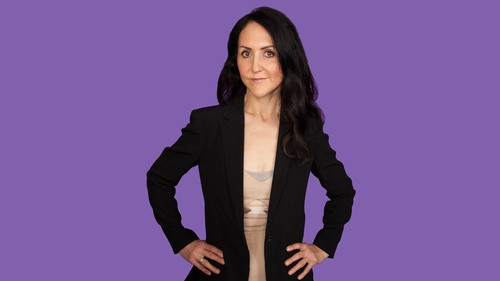 LIZ JONES- Controversial British newspaper columnist
The Daily Mail columnist, who writes about fashion and her personal life, seemed the most nervous about making her entrance into the Big Brother house.
Once described by Rihanna as "a post menopausal women with a beard" she once admitted to stealing her former partner's sperm.
"I'm nervous," she admitted. "I'm not used to being with other people and I quite like my own space and I'm quite OCD about cleanliness."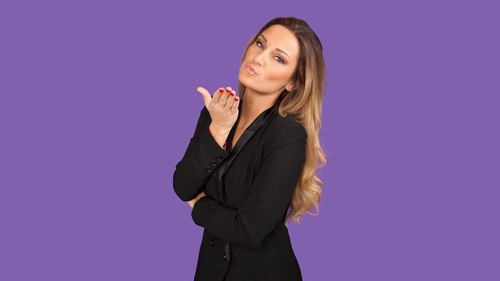 SAM FAIERS – The Only Way Is Essex star
Looking glamorous in a white trouser suit, the reality star admitted that she was known for her on screen confrontations.
"I'm known for having a few arguments on the show. Believe it or not I'm a very calm person,
"Am I a typical Essex girl? Yes, but for all the right reasons. Conflict in the house will be quite entertaining. I can sometimes be a bit moody but everyone can be moody sometimes."
And the glamorous star said she wasn't averse to a Big Brother romance.
"Obviously I'm 100 % single so if there's a nice guy in the house who knows."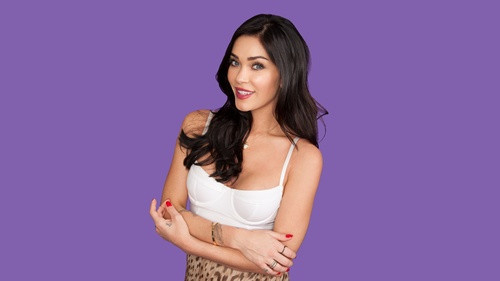 JASMINE WALTZ – US model and actress
Las Vegas native Jasmine Waltz has graced both the small and the silver screens with shows such as Pledge This with Paris Hilton and films like Rules of Engagement. However, she's gained the most notoriety on the celebrity dating circuit, with an illustrious list of exes including Ryan Seacrest, Jesse McCartney, Chris Pine, and David Arquette. She hit the headlines when she was alleged to have been implicated in the break up of Friends star Courtney Cox and her husband David Arquette. Arquette admitted to sleeping with her while still married to Cox. She was later caught up in a physical brawl with Lindsay Lohan falling into a jealous rage over the object of their affections Danny Ciprani.
"I'm a model / actress. I have in my past been called a home wrecker which I'm not," she claimed.
"I'm not always the most patient person. I like to do things my way. There is a possibility I could rebel against Big Brother.
"I think it will be a really cool experience if not I can always act like a massive a**hole."
The stunning US star hinted she was open to a romance. "I like British men. I think they're very sweet."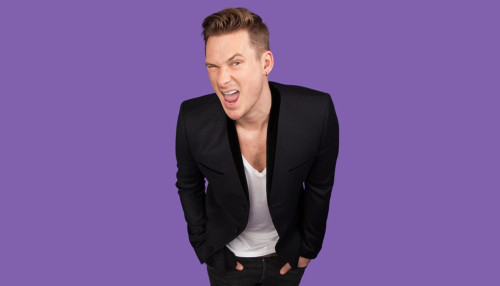 LEE RYAN – Essex born Blue singer
Describing some of his quirks that are sure to bring the fun factor to the show, the Blue singer said: "I think people are going to think I'm gonna be spurting a load of s**t which is probably true.
"I do believe in aliens. I like to leave socks in hotel rooms. I'm childlike. I do really like badgers. I'm very stupid. Very silly. I'm an eccentric. Whatever the f**k that means.
"I'm not expecting to get on with everyone. If anyone doesn't like me that's fine. Join the queue."
Asked how he would cope with conflict in the house, Ryan said: "I'm caring to everyone. I believe in love. I don't like arguing. I don't like arrogant and ignorant people. I hate arguing. I'll probably go let's have a cuddle. Let's have snog."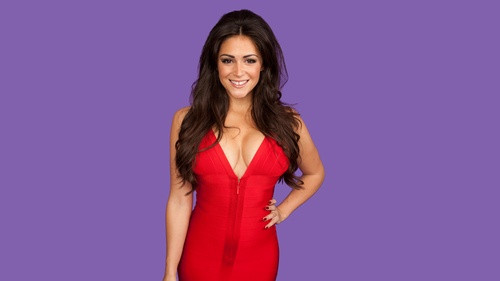 CASEY BATCHELOR – Glamour model
Describing her life as a glamour model, the pint-sized beauty said: "Being a model you get to meet quite a few people in the industry. I've been on dates with some famous people. Peter Andre."
"I'm a bit dirty minded," she admitted. Describing how she would cope with conflict in the house she said: "I'm not really one to cause a confrontation but of anyone wants to have it out with me I won't be holding back.
Handcuffed to Lee Ryan, she warned him: "Behave yourself. Make sure you keep your hands to yourself."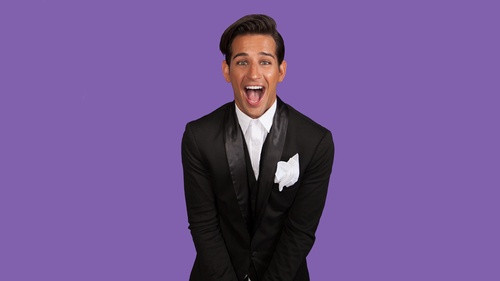 OLLIE LOCK – Made In Chelsea Star
The Made In Chelsea star certainly knows how to make an impact. During the course of the popular reality TV series he has had five break-ups, a semi-naked photo shoot, dated an heiress and come out as bisexual.
"I probably have the most dilemmas," he explained. "After the first couple of episodes of the show I decided I was probably bi-sexual so I decided to tell it to the world.
"I want to bring some fun to the house and I want someone in there who will be a bit naughty with me."
"You don't know what to expect. It's crazy. I just want to get in there. It's been three days of being locked up. I'm fairly used to some crazy storylines. I don't want to be boring, I promise I won't be."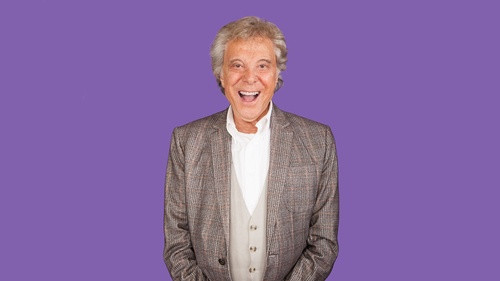 LIONEL BLAIR – 82-year-old tap-dancing TV star
A much-loved British TV personality, Blair is best known as the star of popular TV games shows Give Us a Clue and Name That Tune.
"I sing dance and act. What can I say? I'm a bit showbiz. I've worked with so many icons in the business. There was a time when I was on TV three times a week. Retirement is not in my vocabulary. People always say you're so showbiz.
"People might nominate me for being a namedropper. Ricky Gervais, The Beatles Sammy Davis Junior. I can't help it. They're the people I've worked with."
The TV veteran said he fully expected to get on well with the other housemates. "I hope they like me. I get on with everybody. I'll be fine in there. I'm looking forward to seeing all the people. They haven't met Lionel. I'm going to be the father of the house until they ask for pocket money. I haven't told a soul. The only person who knows I'm here is my lovely wife."
Describing his pet hates he said: "I hate arrogant people and people who upset others. I just want to make people laugh and smile and be happy."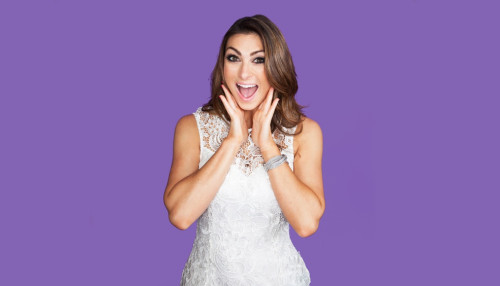 LUISA ZISSMAN – Runner up in the Apprentice
Business woman Luisa is best known for being a runner up on BBC1's The Apprentice. She describes herself as having "the energy of a Duracell bunny, sex appeal of Jessica Rabbit and a brain like Einstein."
"I was a runner up on this year's apprentice. It's been a roller coaster," she said.
With the promise of on screen shenanigans aplenty she admitted: "I'm very open to exploring my sexuality. It's quite well-documented that I have attended sex parties. I love girls. I wouldn't like to have a relationship with a girl. I just like to look at them."
"Obviously it would be lovely to win. I do have boundless energy. I'm always the life and soul. I hope there's loads of bonkers people in there."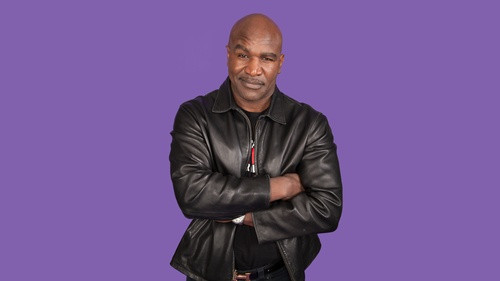 EVANDER HOLYFIELD – four times world Heavyweight boxing champion
Evander Holyfield is a four time world heavyweight boxing champion whose ear was famously bitten off by Mike Tyson.
"I am the real deal. 1997 the biggest fight in history and I fought Mike Tyson and he bit my ear. It hurt.
"I think I'm fair. Honest. I would not be something I'm not. I won't be hitting noone in the house because I don't hit noone."
"I look forward to winning."
With ten weeks of close scrutiny under the watchful eye of Big Brother, the celebrities are sure to spill the beans on their glamourous lives and reveal more than they ever meant to.
Watch Celebrity Big Brother on Channel Five at 9pm.