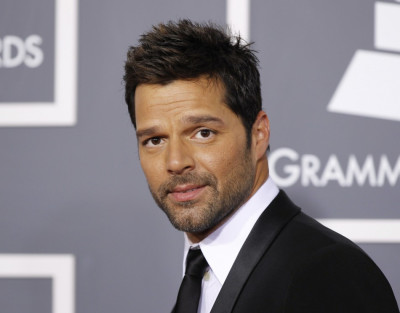 Ricky Martin has split from his boyfriend, Carlos Gonzalez.
A spokesperson for the 42-year-old Latin singer confirmed the news: "Ricky and Carlos have mutually agreed to end their relationship but continue to be united by friendship and their shared experiences."
Ahead of the New Year, Martin had hinted at the breakup on Twitter.
"Changes oh changes," he tweeted, adding, "So, you are waiting to be ready??? Watch out, you can be waiting all your life. #GODoit ;0)"
Martin and Gonzalez started dating in 2011 after the Livin' La Vida Loca singer publicly came out as gay in 2010 on his personal website.
Martin has five-year-old twins, Matteo and Valentino, born via surrogate in August 2008.
"I have experienced wonderful things with my partner. Complexity, understanding, and, at the same time, freedom, not being afraid that your partner is judging you. That is what I have found with Carlos," he said of Gonzalez during an interview with Vanity Fair magazine last April.
"We're going on four years together. When I started the process with my sons, Carlos wasn't in my life. He said 'I'm looking for a boyfriend, not a father with a family.' And I said to him: 'You've found a grown-up, full-fledged man.' I created a family structure and if he didn't understand he'd ask me questions and we were on our way."
Meanwhile, a source told People magazine in November that distance may have been one of the main reasons for the breakup.
"They've spent very little time together and have grown apart," the source said. "They've been on the outs for a while now."
Martin previously dated Mexican model and TV presenter Rebecca de Alba and had an on-again off-again relationship for over 14 years.