Meghan Markle, Archie cameo in trailer of Prince Harry's mental health series
"The Me You Can't See" premieres on Apple TV+ on May 21.
In time for Mental Health Awareness Month, Prince Harry released the trailer for his mental health docuseries "The Me You Can't See," much to the delight of royal fans who saw a glimpse of Meghan Markle and their son Archie.
In the series, the Duke of Sussex talked about the importance of people seeking help for their mental health struggles. He said it is not something that people should be ashamed to do and that "to make that decision to receive help is not a sign of weakness. In today's world, more than ever, it is a sign of strength."
The trailer posted on the official YouTube page of Apple TV, showed snippets of some Hollywood celebrities talking about their mental health struggles. Lady Gaga, Glenn Close, chef Rashad Armstead, Virginia Fuchs, and NBA players DeMar DeRozan and Langston Galloway teared up as they shared their stories. Oprah Winfrey, who executive-produced "The Me You Can't See" with Prince Harry, also appeared in the preview.
Meghan Markle also briefly appeared and she was seen smiling behind her husband and wearing a white shirt printed with the slogan "Raising the Future." She was also seen holding Archie on her lap. The toddler was caught staring directly at the camera.
This glimpse of mother and son together first came out last year in May during his second birthday. It was initially shared on the Instagram page of Save the Children and it showed the Duchess of Sussex reading "Duck! Rabbit!" to her son.
The trailer also showed a young Prince Harry during the funeral procession of his mother, the late Princess Diana. He was 12 years old when the Princess of Wales died in a car crash in Paris.
The series "explores mental health and emotional well-being with stories from people around the world." It "gives a voice to stories that aim to seek truth, understanding, and compassion. It's about people, our experiences, and why we feel the way that we do."
Along with Prince Harry, guests of "The Me You Can't See" will share their stories of living with the challenges of mental health issues and addressing their emotional well-being, to destigmatize a highly misunderstood subject and give hope to viewers who learn that they are not alone."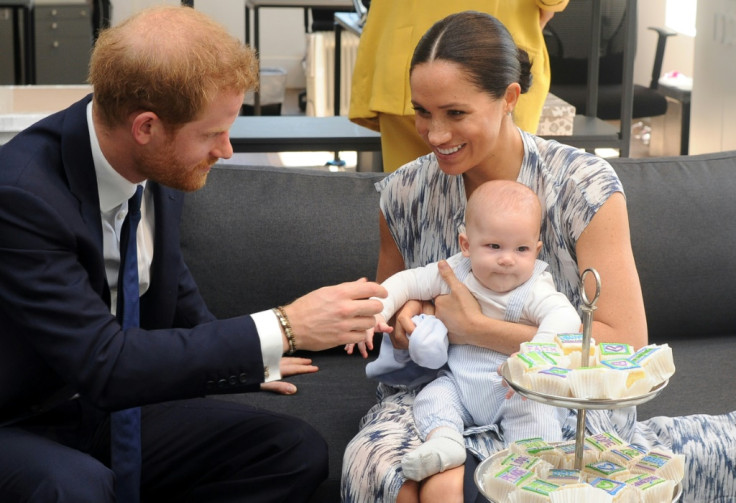 © Copyright IBTimes 2023. All rights reserved.