Meghan Markle's estranged family denies involvement in 'tacky' Montecito tour
The Duchess of Sussex's father and half-brother denied giving approval to Karl Larsen's "Royal Celebrity Tour of Los Angeles and Montecito."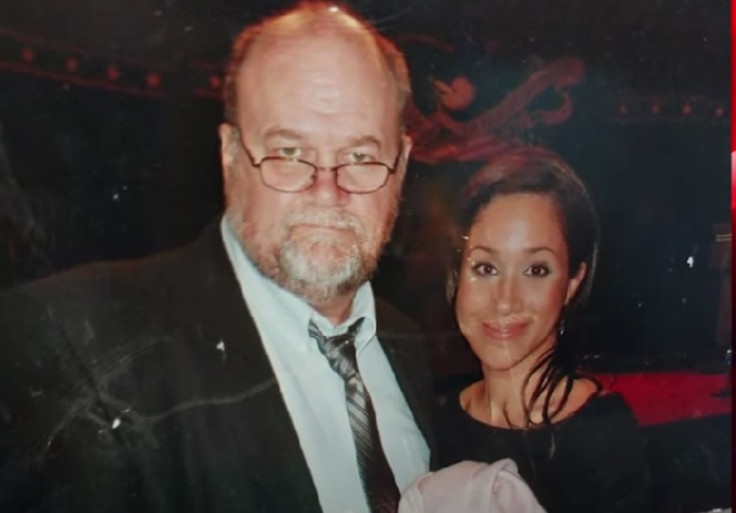 Meghan Markle's estranged family members have denied their involvement in a royal sightseeing tour organised by a family friend, Karl Larsen. He had advertised a tour around Montecito and to her favourite shops in California.
The celebrity photographer charges $1,200 for a group of up to six people who may want to avail of the excursion which he called the "Royal Celebrity Tour of Los Angeles and Montecito." It will take guests to where the former "Suits" star grew up, her school, and around the Montecito neighbourhood where she lives with Prince Harry and their children.
The tour also promised to drop by her favourite shops and restaurants in California, including Tre Trune, where she was spotted dining with her husband ahead of her Aug. 4 birthday this year, and at the Santa Barbara Polo Club.
Larsen was reported by the Sunday Mirror as saying that he received the approval of the Duchess of Sussex's estranged father, Thomas Markle Sr., to do the guided tour. But the 79-year-old former Hollywood lighting director has denied any involvement with the business.
He told Mail Online Royals, "I never gave my approval to Karl Larsen for any tour anywhere. I am not involved in any way."
Not only has Meghan Markle's father denied involvement, but so has her half-brother, Thomas Markle Jr. He took to Instagram on Tuesday to deny any close association with Larsen and blasted the latter's tour as "cheesy."
He wrote, "Under no circumstances whatsoever did my father or myself ever agree or be aware of being involved in such a ridiculous cheesy embarrassing idea of being involved in a tour bus business with Karl Larsen."
He added, "Furthermore, it is against the law to use somebody's name for advertising without their written permission, and a prior business agreement. Karl Larsen has no such authorization to use my father Thomas Markle's name in any ad campaign for a cheesy Hollywood tour van business."
Markle Jr. also called Larsen "desperate" for claiming to be "best friends and the only person who knows the truth" about what goes on in the Markle family.
In his ad listing, Larsen said he is the only person qualified to do the tour because he is best friends with Meghan Markle's father and the "only person who has an open communication pathway between Meghan's camp and the rest of the Markle family." An unnamed source close to Markle Sr. said reports that he was involved had left him "angry and deeply distressed." The insider added that he is "not close friends" with the photographer and that "he would never lend his name" to a "tacky and, frankly, exploitative tour."
© Copyright IBTimes 2023. All rights reserved.