Melania Trump is not taking online bullying lightly. The incoming First Lady's lawyer has threatened to file a lawsuit over a fake YouTube video that suggests her 10-year-old son Barron is "autistic". TMZ said her lawyer has slammed Rosie O'Donnell for bullying her son on social media by sharing the video.
The website claims to have obtained a letter from Melania's lawyers and a source familiar with the situation dismissed the rumours that Barron was autistic and slammed the stand-up comedian and the owner of the video.
"The video allegedly seeks to 'stop the bullying' of Barron Trump. Not true ... The video did instigate further bullying by Rosie O'Donnell and others," the law firm said in a statement. The video has been viewed almost three million times on YouTube.
The owner of the controversial video, meanwhile, told the news outlet that he "never ever meant this as a bullying video", and allegedly intended to stop the internet bullying of President-elect Donald Trump's son. He added that he would retract the video and issue an apology to the Trump family. However, Melania has not threatened to sue the stand-up comedian, according to TMZ.
O'Donnell was severely criticised for dragging a young child in her political opposition to the president-elect.
The 54-year-old talk show host has revealed that she has no ill will towards Trump's son and wanted to highlight the condition which her three-year-old daughter has been diagnosed with. "Here is how it went down – my 3.5 yr old daughter Dakota was diagnosed in September with HFA – high functioning autism," she wrote in an emotional poem in response to the backlash.
Nonetheless, not many people were impressed by her emotional plea. "Just because your kid has Autism does not give you the right to call out someone else's child like you know what the hell you are talking about," a fan commented on social media.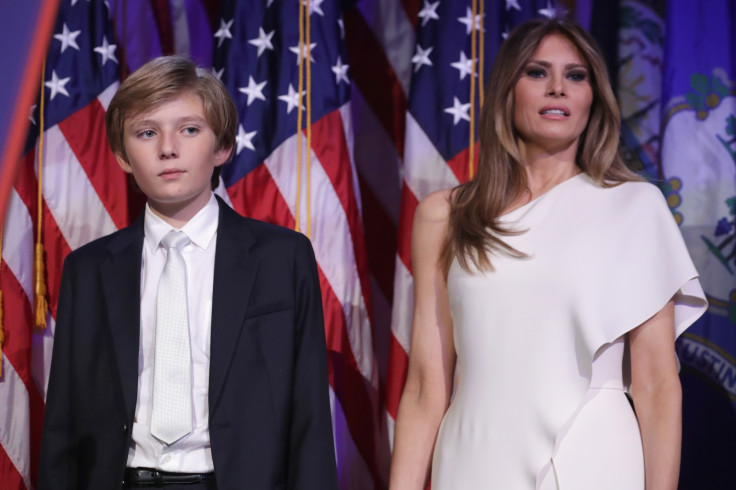 The future First Lady has previously voiced her concerns over cyberbullying. "Our culture has gotten too mean and too rough, especially to children and teenagers. It is never OK when a 12-year-old girl or boy is mocked, bullied or attacked. It is terrible when that happens on the playground and it is absolutely unacceptable when it's done by someone with no name hiding on the internet," she said during a rare public appearance on 3 November.