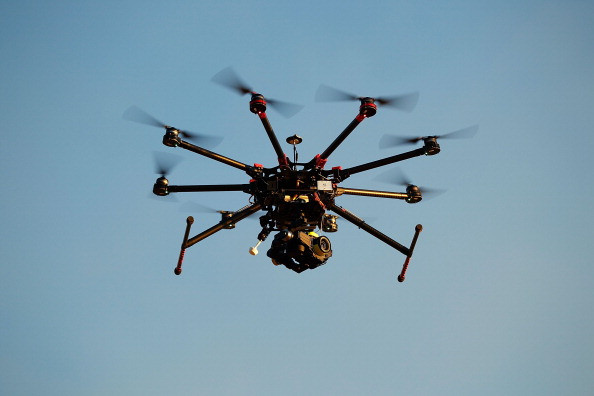 A topless sunbather who mistakenly had her picture taken by a drone in Melbourne could not believe her eyes when she saw a picture of herself on an estate agent's advertising board.
Mandy Lingard from Mount Martha in Victoria, complained to Eview Real Estate when she saw images of her sunbathing in her back garden wearing only a thong.
"I heard a noise and then I saw this odd thing flying around and thought it was a kid's toy. It hovered around and luckily I was face down at the time," the embarrassed 50-year-old told Australia's Herald Sun.
"Then a couple of weeks later I walked out my door and thought, 'Oh my God that's what it was doing - taking photos.'"
The company that arranged the pictures to market the property next to Lingard's home said it has since removed the images of the woman – adding they "were not used intentionally".
In a statement it said: "It was merely an oversight and Eview Group have put into place systems and procedures to ensure that such instances do not occur in the future."
The Australian Civil Aviation Safety Authority licenses commercial drone flights subject to conditions.