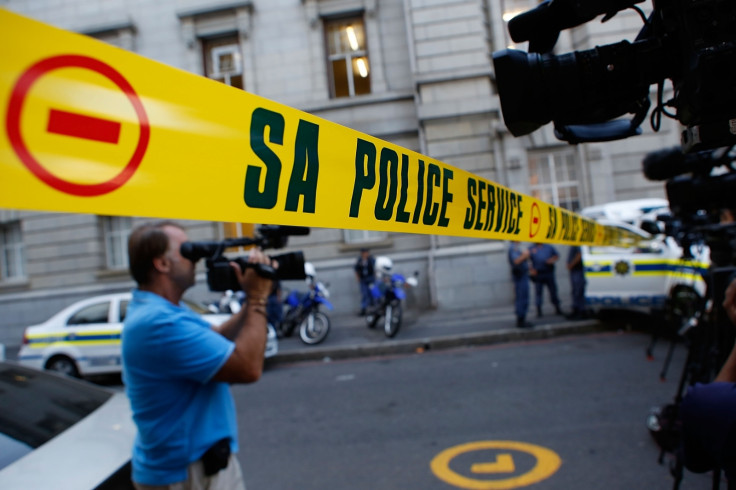 Two men slaughtered their younger brother so they could use his body parts and blood for a black magic "medicine" to cure one of them of epilepsy, a court in South Africa has heard.
Mawethu Gwayi, 22, and brother Luvo, 26, admitted to killing their nine-year-old brother, Buhle, whose partially decapitated body was found in their village in the Eastern Cape on 6 September.
The two brothers appeared in Tsisa Falls Periodical Court on Wednesday (13 September) for a bail hearing.
"Yes' we killed our brother," Mawethu told the court, as reported by the Daily Dispatch.
"It was myself and another brother Luvo. We wanted to use his body parts including his feet, liver and head as well as his blood.
"We were going to cook them and use the gravy to cure Luvo."
When asked by prosecutors how they killed the young boy, he replied that they'd used a knife to slit his throat, almost cutting off his head. They then stabbed him in the back and chest, he added.
Mawethu said he was drunk at the time and had been consuming alcohol for more than nine hours in the run up to the killing.
The incident happened at Mdeni village at Kwam Administrative areas' near Shawbury in Qumbu.
Buhle is due to be buried in the village on Sunday. Mawethu pleaded with the court to give him and his brother bail so they could attend the funeral.
"Yes we killed him, but it was a mistake and not intentional. But he is my brother after all, it will be good to attend his funeral," he told the court.
State prosecutor Bulelani Bidla said incidents of cannibalism were becoming more prevalent in the local area.
Buhle's death came three days after another incident in KwaBhaca, where a 23-year-old Fort Hare University dropout beheaded a 35-year-old woman and ate her flesh.
Another case in April, in Port St Johns, saw a 30-year-old man allegedly slaughter his four-year-old nephew before skinning him and eating his heart and brains.
Drug abuse was said to have been a contributing factor in both cases.
Bidla opposed bail for the Gwayi brothers, saying members of their village had threatened to kill the pair if they were released out of fear for the safety of their own children.
"The community of Mdeni is living in fear and if you are released on bail, you will pose a threat to the community. They are afraid you will slaughter their children," Bidla said.
Both brothers were remanded in custody and the case was adjourned to 20 September. The magistrate also ordered Luvo to be sent for psychiatric evaluation.