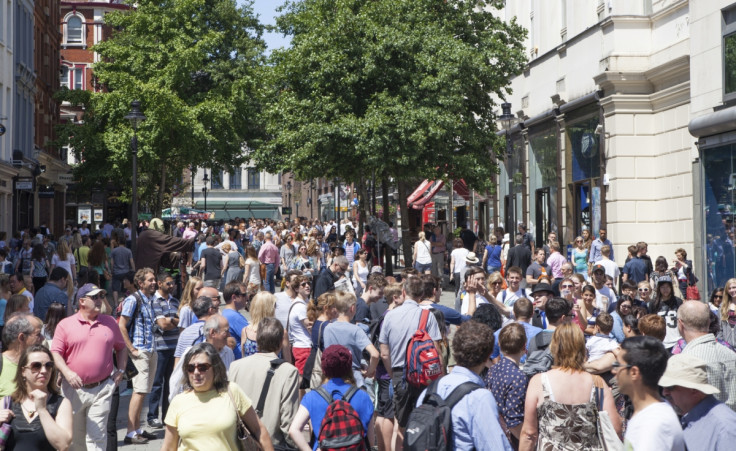 Men are beginning to outnumber women in several parts of Britain for the first time, according to a statistical analysis of the most recent census in 2011. The number of men in Britain grew by 2.5m between 2001-2011, compared with a rise of just 1.9m women – a rise driven by an increase in male life expectancy and a baby boom. There are 105 boys born for every 100 girls, a disparity that used to be corrected by men dying earlier than women.
This demographic trend has continued since the census, and population figures from 2014 now show that women make up 50.78% of the population, down by just over a third of a percentage point in the 20 years since 1994.
The research was conducted by Professor Danny Dorling, who teaches geography at Oxford University. He says that migration patterns are also to blame for the shift; immigrants from the EU tend to be female, but they are outnumbered by men immigrating from outside Europe.
He added that the increase in the male population is mostly amongst the elderly, and that there are fewer than 50,000 "extra" men between the ages of 18-23.
The east London borough of Newham is one of the most heavily male parts of the country, according to Dorling. Its high birth rate and high rate of non-EU migration have given it a female population of just 47.9%.
The City of London has only 44.5% women, meaning there are nine women for every 11 men – though the area has a very small and mostly professional population, numbering in the thousands. Manchester, Westminster and Brent, also in London, also have populations of women outnumbered by men.
The places with the greatest numbers of female residents include Chichester and Arun, in West Sussex, the New Forest, East Devon, Sefton and Knowsley, in Merseyside, and South and North Ayrshire, which have female populations of between 52%-52.5%.