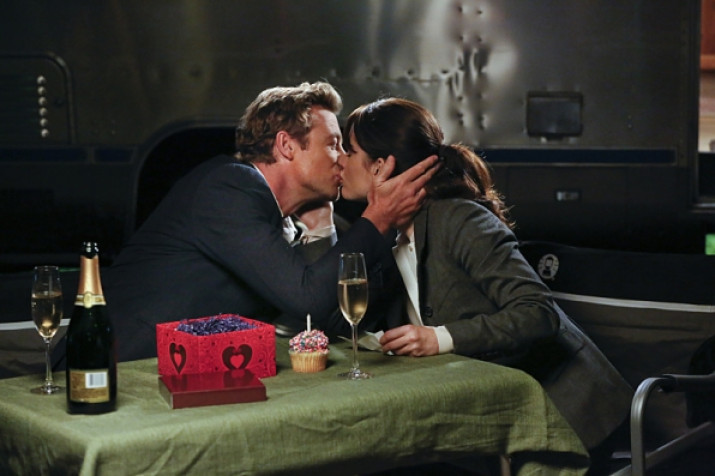 The series finale of The Mentalist is fast approaching and fans are expecting to see the happy ending they have been waiting for years.
The series finale of CBS's police procedural drama will air two back-to-back episodes and will go full circle with a serial killer looming large to wreck havoc on Jisbon's happily-ever-after life.
The official synopsis for episode 12 Brown Shag Carpet reads: Jane agrees to once again pretend to be a renowned psychic and be used as bait in an attempt to lure out a serial killer and give the FBI a chance to apprehend him.
The synopsis for White Orchids reads via Spoiler TV: Lisbon accepts Jane's surprise marriage proposal, but a killer's quest for revenge may cost them the happy ending they've worked so hard to achieve, on the series finale.
In the previous episode, Patrick decides to leave his job as a psychic with the FBI and asks Teresa to do the same in order to lead a peaceful life.
However, during the series finale he agrees to do his job one last time to nab the killer. Awaiting a blissful life ahead, Simon Baker's character proposes marriage to Lisbon (Robin Tunney).
But will they be able to escape the dangers looming over them as the serial killer is still on the loose?
And will fans be able to see a happy Jisbon ending?
"I think it is satisfying, I really enjoyed and I want to leave loving the experience and I want the show to finish with people loving the experience," Baker told Channel Guide Mag.
The promo of the season 7 finale reveals that no matter what, the lead characters of the CBS thriller will indeed marry but it will be interesting to see how the serial killer influences their married life.
The Mentalist airs its series finale on Wednesday, 18 February at 8pm EST on CBS.