An 11-year-old from Florida shouldn't be allowed to play Grand Theft Auto 5, but after his mum bought him a used copy of Rockstar's crime classic he discovered something worse than video game sex and violence: actual real life meth.
Kayla McAllister, the boy's mother, described what happened on her Facebook (via Kotaku), saying that she and her son had visited a local GameStop where they traded in old games and picked up a used copy of GTA 5.
Later, while waiting for the game to load, her son discovered a small bag containing a white substance. She then went straight to the police.
"Clearly the game was not properly checked when it was traded in and because of the carelessness I could have lost a child," she wrote. "Thankfully he brought it right to us and said, 'What is this?'"
She also shared a photo, embedded below.
Her story was validated by a police report filed with the Gasden County Sheriff's Office by Deputy Larry Smith and obtained by Kotaku. The report states that the substance was tested at the Gasden County Sheriff's Office and discovered to be roughly six grams of Methamphetamine.
Surprisingly, this isn't the first time an 11-year-old in the US has found a bag of meth inside a copy of GTA 5. It also happened last September in Lake Charles, Louisiana, which led to accusations that she made the story up.
Speaking to Kotaku, Ms McAllister said: "I keep getting messages saying I'm a troll. I stole a story. So I decided to Google it and find [sic] all these stories about it. And now I'm p****d that they let it happen again."
"I didn't sleep [at] all last night," the mother of two revealed. "My three-year-old daughter tears [her son's] games apart, and had he not found it and she did this could have gone so differently.
"We would have never known it came from the game. She could have died, and I would have spent the rest of my life wondering where it even came from."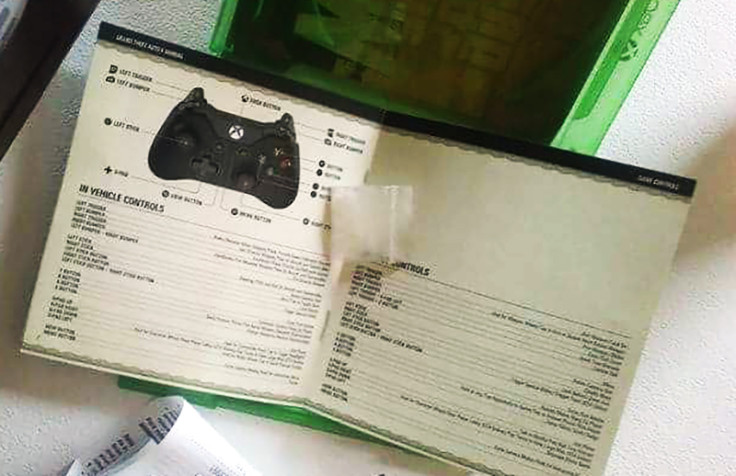 For all the latest video game news follow us on Twitter @IBTGamesUK.