The #MeToo movement has not lost any momentum in recent months. The campaign dominated the Golden Globes, with actresses choosing to wear all black to the awards ceremony in solidarity with victims of sexual assault and harassment.
It has now emerged that #MeToo will also make its mark on the Berlin International Film Festival, which opened on Thursday (15 February).
Actresses attending the festival have been urged to ditch low-cut dresses and heels in favour of wearing comfortable clothes on the red carpet.
German actress Anna Brüggemann launched the campaign, which is trending on Twitter with #NobodysDoll, because she wished to challenge "the patriarchal gaze" which women are subjected to at film festivals and awards ceremonies.
"The red carpet is like a throwback to the 1950s," she told The Guardian ahead of the film festival.
"Women are expected to squeeze into tight-fitting, low-cut dresses and totter on impossible heels in order to serve the gaze of those who'll judge whether they are marketable or not," she said. "It's time we had different images to look up to, of headstrong, unconventional women."
Brüggemann said that she is not stipulating actresses wear a certain outfit to the festival and stressed that anything goes. "Low-cut gowns as well, if that's your thing. The main thing is that the actress feels comfortable in it," she said.
The response to the campaign has been overwhelming, with many women choosing to sign up, Brüggemann said, adding that she has also received some critical messages from actresses.
"Some said they were wary of being labelled as awkward by directors and producers, while others resented the idea I was trying to say they are like dolls just because they enjoy dressing up," she said.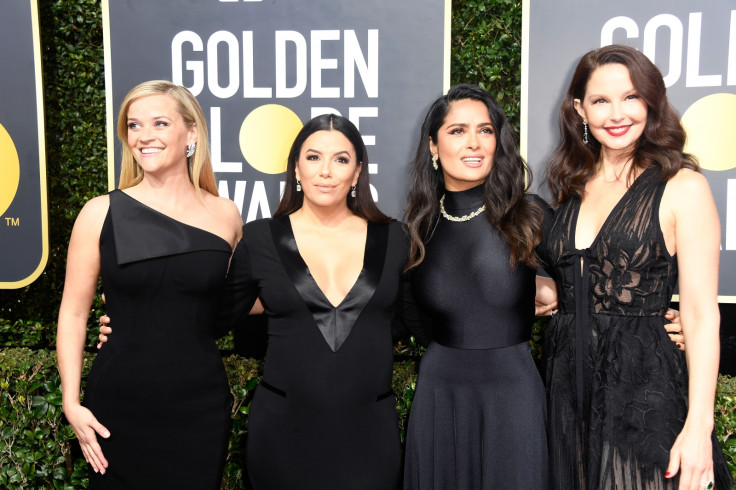 The director of the Berlin International Film Festival, Dieter Kosslick, said that there was no imposed dress code, unlike at Cannes where women wearing flat shoes have been turned away in the past.
"I can advise every woman who is coming to the Berlinale to wear exactly what she wants. We will certainly not be turning back either women who wear flat shoes, or men in high heels," he said.
Brüggemann described Kosslick's comment as "naive" and said it did not prevent actresses from feeling pressure to dress a certain way at the festival.
"The point is there are no written rules – instead, me and my colleagues would habitually Google images of the Berlinale and say: 'OK, I guess that is how I have to look' and dress accordingly. And that's the problem."
She said that her campaign was directly inspired by the #MeToo movement.
"When #MeToo happened, and all these beautiful Hollywood actresses said 'it's time for more equal rights and we should all be feminists', I thought, well, equality begins when we women really stop thinking about our bodies as something we have to improve," she said.