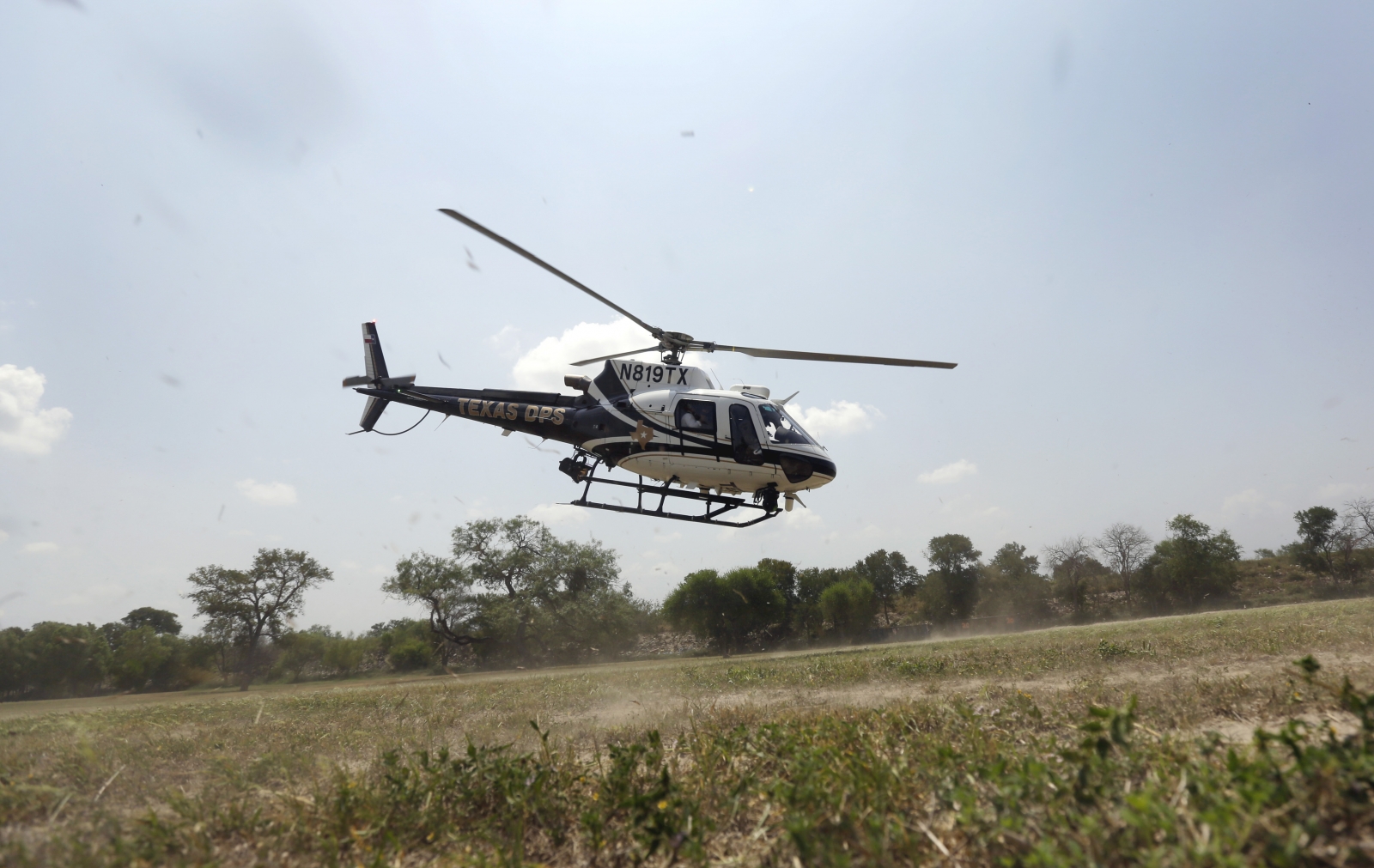 A US Border Patrol helicopter was forced to make an emergency landing in Texas after it was fired upon at about 5pm (11pm BST) on Friday (5 June).
The incident happened while the aircraft was patrolling the Rio Grande river, near the border city of Laredo.
Webb County Sheriff Martin Cuellar told the Laredo Morning Times that five shots were fired at the helicopter, with two confirmed hits.
Border Patrol spokesperson Sara Melendez said no injuries were reported and the helicopter landed safely.
"It was white with blue, so I think it was Customs. But, they were pretty low. They did about two turns, and then they just flew away. Then maybe about 10 minutes later it came back but it was a lot higher," resident Juan Maya told KGNS.
"Well, we've always had helicopters around here, but there's never been a shooting or anything. Because here it's always very peaceful," said Adriana Alvarez, who also lives in the area.
A federal agent who spoke with Breitbart Texas said, "US Border Patrol agents were attempting to intercept a drug load. A law enforcement chopper was assisting Border Patrol agents. The chopper received gunfire from the Mexican side of the border. The chopper had to do an emergency landing due to the gunfire."
The FBI has opened an investigation into the incident, which occurred in a smuggling hotspot for goods entering the US from Mexico.