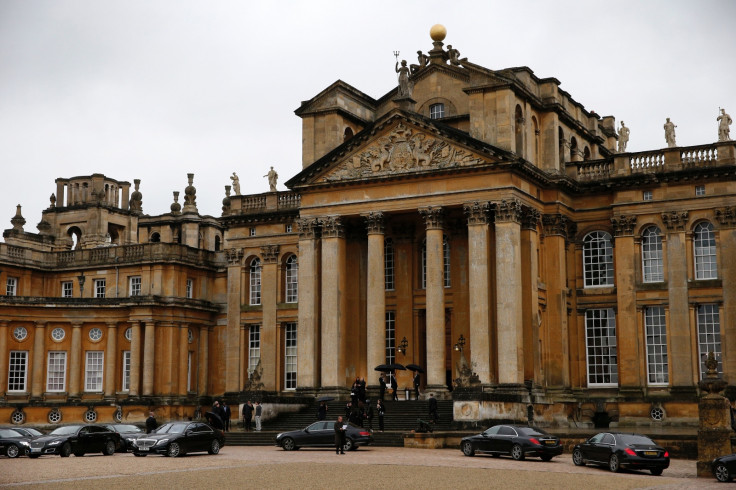 Transformers: The Last Knight is still in the filming stage and already earning criticism. The production came under fire after images of Winston Churchill's home — the historic Blenheim Palace — was depicted draped in Nazi flags. However, the film's director, Michael Bay, has defended the draping of the house with swastikas.
World War II veterans and survivors criticised the filmmakers for depicting the Grade ii listed Oxfordshire country house, where the war-time prime minister was born, as a Hitler HQ. Images released in The Sun show SS storm-troopers marching in its forecourt, a parked Panzer tank and Mercedes staff cars. A German anti-aircraft gun and ammo boxes stamped with eagle emblems were also seen at the location.
Ex-commander of British forces in Afghanistan, Colonel Richard Kemp, said: "I know it's a film, but it's symbolically disrespectful to Churchill. He will be turning in his grave." Tony Hayes, of Veteran's Association UK, told the tabloid that those who fought in World War Two "will be appalled by this".
The film's director Michael Bay said the WWII prime minister is being depicted as a "big hero" in the fifth film of the action series. "I would do nothing to disrespect veterans," he told BBC.
"People have not been fortunate enough to read the script and they don't know that Churchill in this movie is a big hero. Churchill would be smiling. When you see the movie you'll understand," Bay explained.
Aside from Blenheim Palace, filming will also take place in Oxford's Radcliffe Square. The movie which stars Mark Walberg, Stanley Tucci and Anthony Hopkins is expected to release in June 2017.