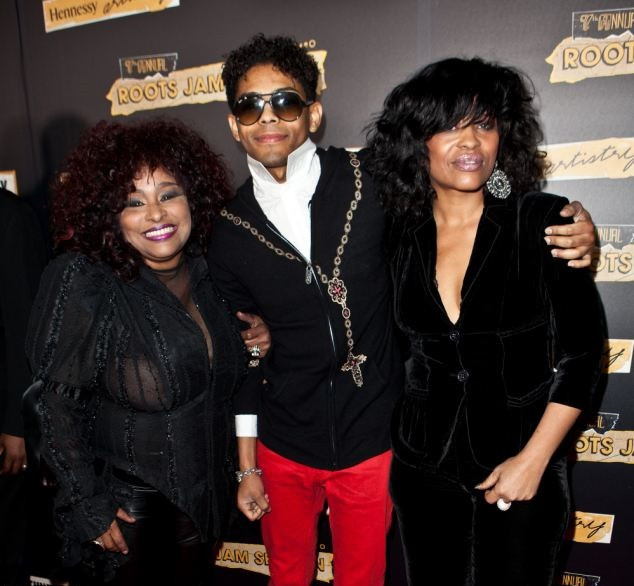 The DNA results that had reportedly revealed Brandon Howard is the secret love child of the late Michael Jackson have been exposed as fake by celebrity website TMZ.
The shock findings, which were unveiled by entrepreneur Alki David during a live broadcast on FilmOn, claimed that there was 99.9% chance that the King of Pop fathered Howard with Miki Howard.
"This is the DNA evidence. It's sealed. It's by a company in Washington DC," Dr Goodman, who gathered the DNA for the test, told the assembled panel of guests.
"I have a piece of paper in front of me which is a DNA medical lab result... and it says in here the probability of parenthood is 99.9%. I think we have the proof."
David added: "This is history in the making. This is the only known living son of Michael Jackson."
But according to TMZ, claims that the test was conducted a by company in Utah as well as a generic lab in Ireland are false as the said lab does not exist.
The celebrity site has reported that a simple google search revealed that the logo for the facility called the 'DNA Lab' could be easily found online but offered up no links to any lab under that name.
Further research found that the same logos were used on the promotional t-shirts for the Terminator Salvation movie back in 2009.
Although the authenticity of the results are yet to be officially verified, Howard has previously claimed that he has no interest in Michael Jackson's estate, nor in publicity and only did the test for personal reasons.
Howard was born in 1983, a year after the Thriller hitmaker is alleged to have had a brief romance with his mother.
But while his resemblance to Jackson is uncanny, singer Augie Johnson - previously one of Michael Jackson's backing singers - has stepped forward and declared that he is in fact Howard's biological father.
"I KNOW Brandon's my son - I was there in the delivery room, I have the pictures of him being born. I got the records, I got everything," Johnson told the Daily Mail.
This is not the first time rumours of a lovechild have emerged.
Jackson's father Joe Jackson stated in 2009 that he believed that the father-of-three may have also fathered Norwegian dancer Omer Bhatti.
"I knew Michael had another son, yes I did," Joe said at the time.
"He looks like a Jackson, he acts like a Jackson and he can dance like a Jackson."