Michael Jackson's Neverland Ranch is up for sale at the bargain price of $67m (£54m).
The original $100m price tag has been slashed by $33m (£26m) after no buyers came forward to purchase the sprawling Santa Barbara ranch, that was once home to the music icon.
The firm, which bought the singer's debt of £23m ($28m), have been trying to sell the estate for almost two years.
The 2700 acre ranch now known by its original name Sycamore Valley Ranch has been listed by Joyce Ray and been restored, with most traces of its famous owner removed, including the singer's amusement park and private zoo.
But for any Jackson fans looking to secure the ultimate piece of music memorabilia, some evidence of the King of Pop still remains. The ranch has 22 structures, including a giant Normandy-style main house, which is located between the property's two lakes, with six bedrooms and an attached staff quarters.
There are two guest houses — one four-bedroom and one two-bedroom — where celebrity guests are thought to have stayed while visiting Jackson.
The property features a swimming pool, basketball court, tennis court and barbecue area, as well a 50-seat private cinema movie. The train which the superstar used to travel around the ranch and the clock made from flowers that spells out 'Neverland' have also been restored.
According to Forbes, the company spent up to $50m (£40m) getting it back to a liveable and saleable condition. Jackson bought the ranch in 1987 for $19.5m (£15.8m) but then used it as collateral for a $24.5m (£20m) loan - which he defaulted on.
Neverland, which was inspired by the singer's love of Peter Pan, has seen many famous faces pass through its gates including Oprah Winfrey, who interviewed Jackson in 1993, live in front of 90 million viewers.
Elizabeth Taylor famously tied the knot with construction worker Larry Fortensky in a lavish 1991 ceremony where the Billie Jean singer served as Best Man. Later Jackson's first wife Lisa-Marie Presley lived on the estate with him .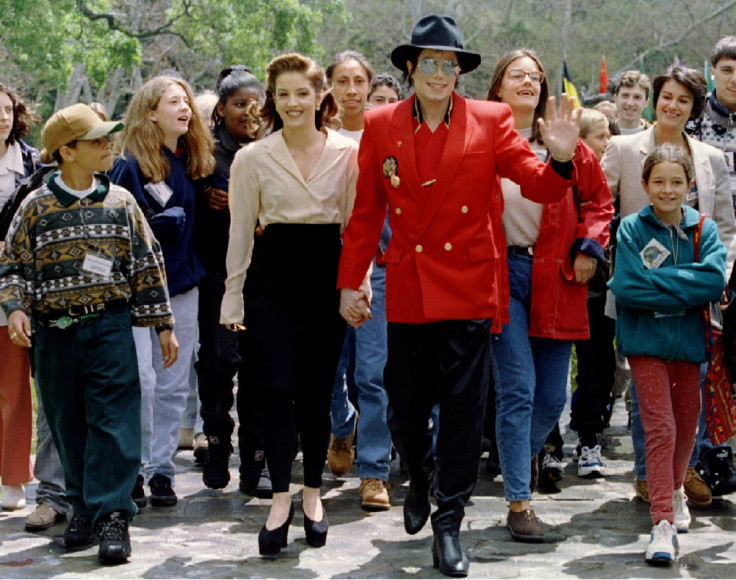 Jackson moved out of his home after his 2005 acquittal on child molestation charges.
"I guess they ruined it for my Dad," Jackson's eldest son, Prince, told a civil court jury in 2013.
The property listing states that despite its mixed history, "this quintessential California estate is now ready for the next chapter in its journey."
"This is a rare and truly remarkable estate of 50 maintained acres surrounded by some four square miles of natural beauty running to the distant mountain ridges," the website reads.
Prince's sister Paris had previously expressed her desire to have the property restored and make available to help underprivileged children.
Last month she told Rolling Stone that life on the ranch was 'normal." "We couldn't just go on the rides whenever we wanted to. We actually had a pretty normal life," she explained. "Like, we had school every single day, and we had to be good. And if we were good, every other weekend or so, we could choose whether we were gonna go to the movie theatre or see the animals or whatever. But if you were on bad behavior, then you wouldn't get to go do all those things."'