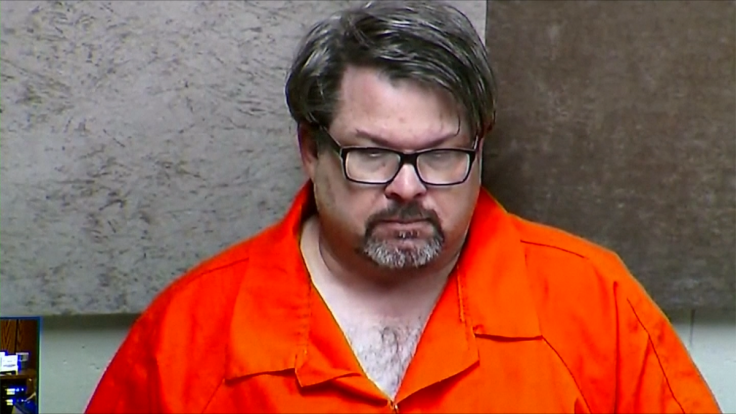 The wife of a former Uber driver who is accused of carrying out a spree shooting in which six people were killed has filed for divorce. Jason Dalton's wife, Carole, filed the papers in Kalamazoo County Circuit Court citing a "breakdown in the marriage relationship".
Carole and Jason Dalton married in 1995 and have two children, aged 15 and 10. Carole Dalton is seeking the sole custody of her children, according to an Mlive.com report. "There has been a breakdown in the marriage relationship to the extent the objects of matrimony have been destroyed and there remains no reasonable likelihood that the marriage can be preserved," the divorce filing read.
Describing Dalton's demeanor in the days prior to the incident, family lawyer Paul Vlachos told ABC's Good Morning America: "He's been acting different in the last couple of days." He added: "His wife asked him and he said he was tired."
Speaking during the interview on 25 February, Vlachos said: "Jason, by all accounts, was a fairly gregarious character, a good father, well-known in the community, well-liked, and there was nothing to indicate that something like this would occur." According to Michigan news website WWMT, four funerals for the victims will take place on Saturday, 27 February.
Prosecutors have said Dalton "ultimately admitted" to the killings and told investigators that he "took people's lives", according to a Sky News report.
Dalton was arrested on Sunday, 21 February, after three separate shootings that day led to six people dying and another being injured. Kalamazoo County prosecuting attorney Jeff Getting has said Dalton was charged with six counts of murder, two counts of assault with intent to commit murder and eight counts of using a firearm during the commission of a felony.
The victims of the shooting have been identified as:
Richard Smith, 53

Tyler Smith, 18

Mary Lou Nye, 62

Mary Jo Nye, 60

Barbara Hawthorne, 68, and

Dorothy Brown, 74
Abigail Kopf, 14, was critically injured after being shot in the head as she sat in a car outside a Cracker Barrel restaurant. She
Attorney Paul Vlachos, who is representing Dalton's family, told ABC news that Dalton had begun working for Uber two weeks prior to the shootings.