Microsoft has officially released Arrow Android launcher on the Google Play Store. The launcher comes bundled with some features that bring iOS-like experience to Android.
Developed by Microsoft's Garage team, Arrow is claimed to offer "a radical simplification of Android" through its features that appear to be inspired by Apple's iOS. The launcher recommends apps and contacts to users in a way that the improved Spotlight search offers on the iOS 9. Also, it automatically organises apps based on the user's usage patterns, meaning the apps one used the most will be available on the top.
Microsoft Arrow additionally sports iOS's Control Center-like toggle bar at the bottom with a semi-transparent interface and controls like airplane mode, Wi-Fi, Bluetooth, Torch and a brightness bar. Users can also customise the controls by tapping the "Settings" gear icon.
Apart from some iOS-inspired features, the Arrow launcher has integrated reminders and provides users access to all their recent photos, file downloads, app installs and missed calls. There is also support for third-party icon packs to let users customise app icons with their favourite ones.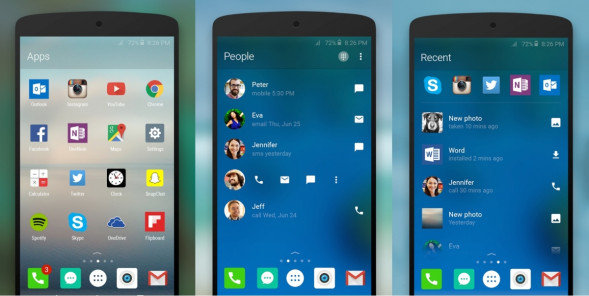 Microsoft has provided Bing wallpaper option on the Arrow launcher that provides new wallpaper every day, similar to the lock screen on the Windows Phone. Also, there is an option to customise wallpaper without installing any third-party app. The launcher has some page management settings that provide ease in re-arranging pages, as well as allow showing or hiding a particular page or set a specific page as homescreen. Besides, there is a support for adding widgets to the homescreen and a customisable dock.
The interface of Microsoft Arrow is again, quite similar to iOS in some aspects. It comes in English as well as traditional and simplified Chinese languages.
You can download Microsoft Arrow to experience all its features on your Android device by visiting the Play Store. It is 4.3MB in size and is compatible with devices running on Android 4.0.3 (Ice Cream Sandwich) or above.
Microsoft's strategy in releasing Arrow is quite clear, just to expand its presence on Android. This would, over time, also help the company to encourage users to install some of its core apps on their Android devices, including Outlook and Office apps.