Microsoft details seven Editions of Windows 10 - its unified operating system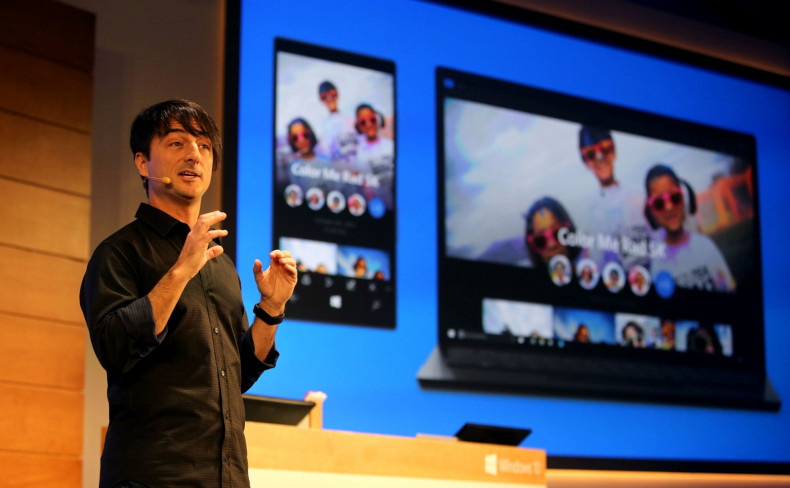 Despite claiming that Windows 10 was a single unified operating system which will run across devices as diverse as smartphones, desktops, the Xbox and servers, Microsoft has now revealed seven different editions of its highly anticipated new product.
Set for release in the coming months, Microsoft has been playing up the fact developers writing apps for the platform will be able to sell a single app across a huge range of devices - and is even looking to woo Android and iOS developers to Windows 10 too.
Microsoft's Tony Prophet has detailed the new editions in an extensive blog post with the seven versions of the software focusing on home use, mobile and the enterprise.
Here are the details of all seven versions of Windows 10 that will be available at some point this summer:
Windows 10 Home
This edition focuses on general consumers and will be the version the vast majority of us use on our laptops and desktop PCs at home. Prominent features of the Windows 10 Home edition includes Microsoft's personal digital assistant Cortana, the newest Microsoft Edge web browser, Continuum tablet mode for touch-enabled devices and Windows Hello - a security feature which uses face-recognition, iris scanning and fingerprint scanning. Windows 10 Home edition will also allow users access to the Microsoft gaming community for gameplay-sharing and allow gaming via any home computer running Windows 10.
Windows 10 Mobile
Windows 10 Mobile replaces Windows Phone as the company's smartphone platform and Microsoft says it will enable devices to take advantage of Continuum for phone, so people can use their phone like a PC when connected to a larger screen. Windows 10 Mobile also comes pre-installed with the latest touch-optimised version of Microsoft Office and other new universal applications.
Windows 10 Pro
This is a desktop edition for PCs, tablets and 2-in-1s. Windows 10 Pro builds upon both the features of Windows 10 Home, but is custom-made for small businesses/small enterprise users with better device and app management tools. Microsoft also points out that this version will let customers take advantage of the new Windows Update for Business, an automated software update feature designed to "reduce management costs, provide controls over update deployment and offer quicker access to security updates".
[Note: Microsoft says that all three editions mentioned above will be available as a free upgrade to those currently running Windows 7, Windows 8, Windows 8.1 or Windows Phone 8.1 during the first 12 months after they launch.]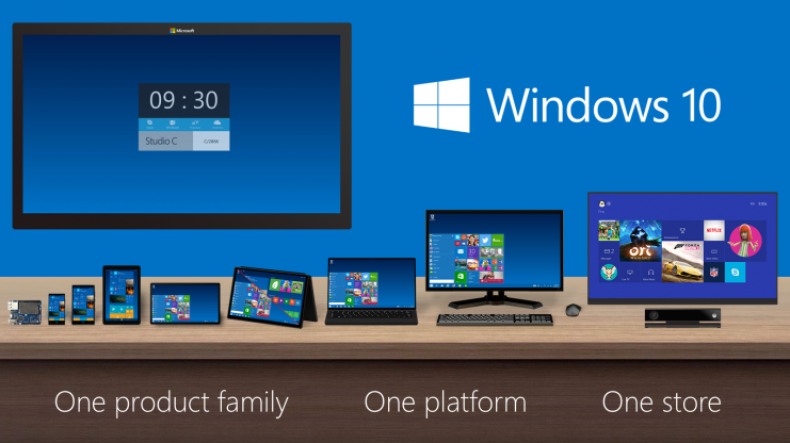 Windows 10 Mobile Enterprise
This is Microsoft's play for the burgeoning enterprise smartphone and tablet market which until very recently was dominated by BlackBerry but it currently dominated by the iPhone and iPad. This version of the software is aimed at medium-to-large enterprises, and build on the consumer version of Windows 10 Mobile by adding flexible ways for businesses to manage updates as well as accessing the latest security and innovation features as soon as they are available.
Windows 10 Enterprise
This edition builds on Windows 10 Pro, adding advanced features which are designed for medium and large-sized companies. Microsoft says Windows 10 Enterprise aims to "help protect against the ever-growing range of modern security threats targeted at devices, identities, applications and sensitive company information. Windows 10 Enterprise also supports the broadest range of options for operating system deployment and comprehensive device and app management".
Windows 10 Education
Building on Windows 10 Enterprise, this student-focused version of its operating system is "designed to meet the needs of schools" according to Microsoft including staff, administrators, teachers and students. Available through Microsoft's academic volume licensing program, schools and students already using Windows 10 Home and Windows 10 Pro devices will be able to upgrade to Windows 10 Education.
Windows 10 IoT Core
Microsoft says that Windows 10 will be able to run on virtually every single computing platform around, and Windows 10 IoT Core is aimed at the fast growing Internet of Things sector. The company says that while versions of Windows 10 Enterprise and Windows 10 Mobile Enterprise will be used for devices like ATMs, retail point of sale, handheld terminals and industrial robotics, Windows 10 IoT Core will be used for "small footprint, low cost devices like gateways".